Medical Grade Tablet PC
Medical Tablet Computers for EMR/EHRs, mHealth, and More
Estone Technology is a leader in medical grade tablet computers and mHealth tablet solutions for all healthcare settings. We offer a variety of medical tablet pc sizes, styles, and features to suit the needs of any hospital, healthcare setting, or medical equipment manufacturer. Don't see the sizes or features that you require? We design and manufacture custom tablet solutions too! Submit a product/solution inquiry to get started.
15.6" Medical Grade Rugged Tablet PC with Windows
MD-150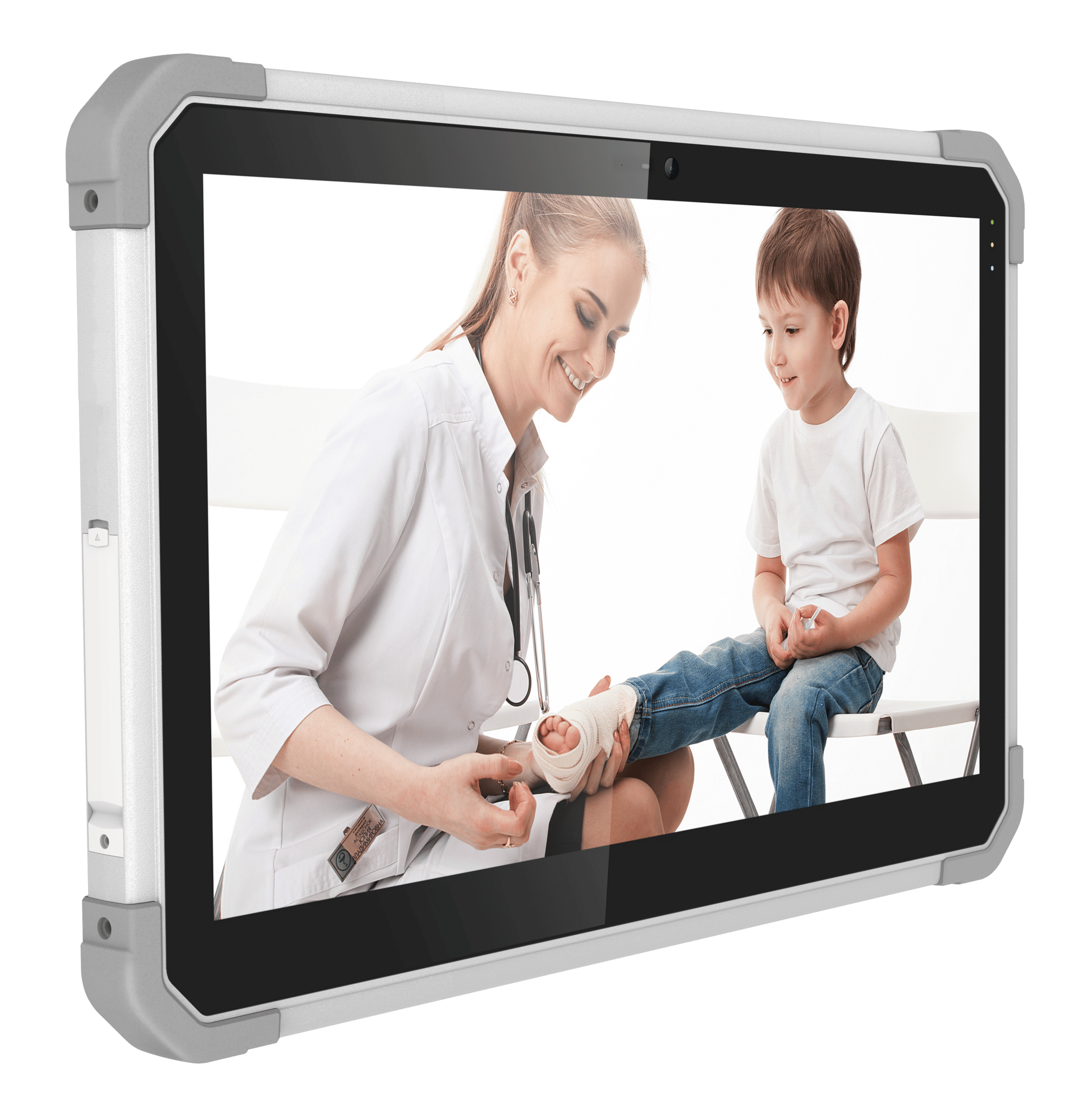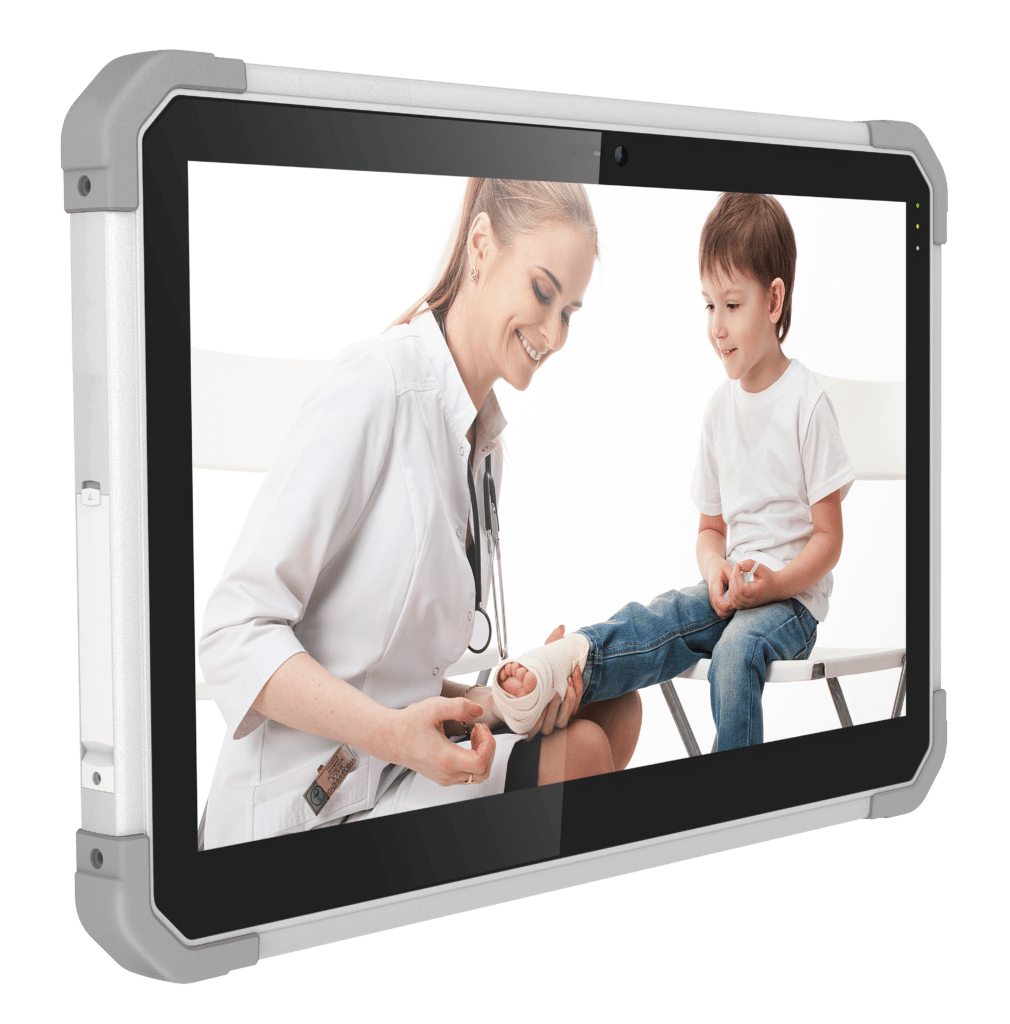 ---
Estone Technology Healthcare Tablet Applications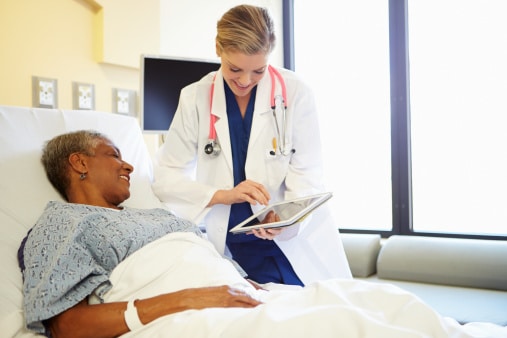 More About Tablet PCs from Estone for the Health Industry
Estone Technology's medical tablets are designed specifically for hospital and medical office settings. We offer solutions in both Android and Windows operating systems, designed to be carried around by a handle, handheld with straps, or even mounted to wheelchairs, medical beds, and medical carts. Features common to many of our medical tablet PCs: medical certifications: ISO-13485, IEC 60601-1/2; security readers: barcode, CAC ID, RFID, and fingerprint; antimicrobial medical chassis, digitizer for legal signatures, DICOM certified images, hot-swappable battery, and waterproof up to IP-67.
Safety: In medical facilities, tablets are often passed between numerous doctors and patients, creating a risk of spreading hospital-acquired infections (HAI). That's why our select tablet and panel PC products are designed with antimicrobial coatings and waterproof screens for easy sanitizing. Antibacterial tablet screens are a recommended feature of medical tablets and are critical to ensure patient safety and health.
Security: Medical tablets are often used to log sensitive information about patients. To keep this data secure, our custom tablets can be configured to feature built-in identity verification elements like fingerprint scanners and RFID/CAD card readers. Our devices also feature barcode scanners, which can be used to keep track of sensitive documents and lab samples.
Efficiency: Estone's medical tablet computers are designed to support doctors through long shifts, when opportunities to recharge tablet devices may be limited. We build our tablets so medical professionals can quickly charge them at drop-in docking stations or by using swappable batteries. We've also tailored our products for seamless integration with mobile equipment. Our universal VESA mounting tablets can be mounted onto wheelchairs and carts for on-the-go usage.
Benefits of Tablets in Hospitals
Hospital tablets improve efficiency: Digitization is helping medical professionals keep track of patient charts, order tests, and manage information more efficiently. But despite the advantages of digitization, traditional computer workstations often require doctors to spend time away from their patients' bedsides.
Hospital tablets solve that problem by allowing doctors to access their patients' digital information on the go. Tablets are mobile and can easily be passed between professionals and patients, reducing the time that would otherwise be spent seeking out available computer stations.
Studies show that mobile tablets are the ideal tool for streamlining hospital efficiency and doctors' workflows, while also preventing delays during patient care.
Patients trust hospitals that use tablets: Surveys have found that patients are more likely to trust hospitals that make use of the latest technology. Tablets can improve a patient's experience by streamlining check-ins, data entry, and other time-consuming processes.
Doctors can also use tablets to improve communications and build trust with patients. Our devices' bright, clear LED displays are ideal for educating patients using graphics, videos, and online resources.
Barcode-scanning tablets can help hospitals cut costs: Medical tablets like ours feature built-in barcode scanners, which can be used to track assets with accuracy and ease. By keeping track of the flow of inventory in healthcare facilities, medical professionals can better manage the use of key assets.
Contact Estone Today
Our mobile tablets are the ideal tool for streamlining hospital workflows while keeping patients—and their information—safe. If you'd like to learn more about our medical tablets and their uses, contact us or make a sales inquiry today!