Fever Screening and Access Control
Targeting fever screening and access control applications, Estone can provide AI-enabled systems with multi-advanced algorithms for infrared temperature measurement and face recognition. Thermal cameras can identify non-human heat sources, detect temperature accurately, and facial recognition can be used for secure user ID authentication. The fever screening system is the first line of defense against COVID-19 and other infectious diseases.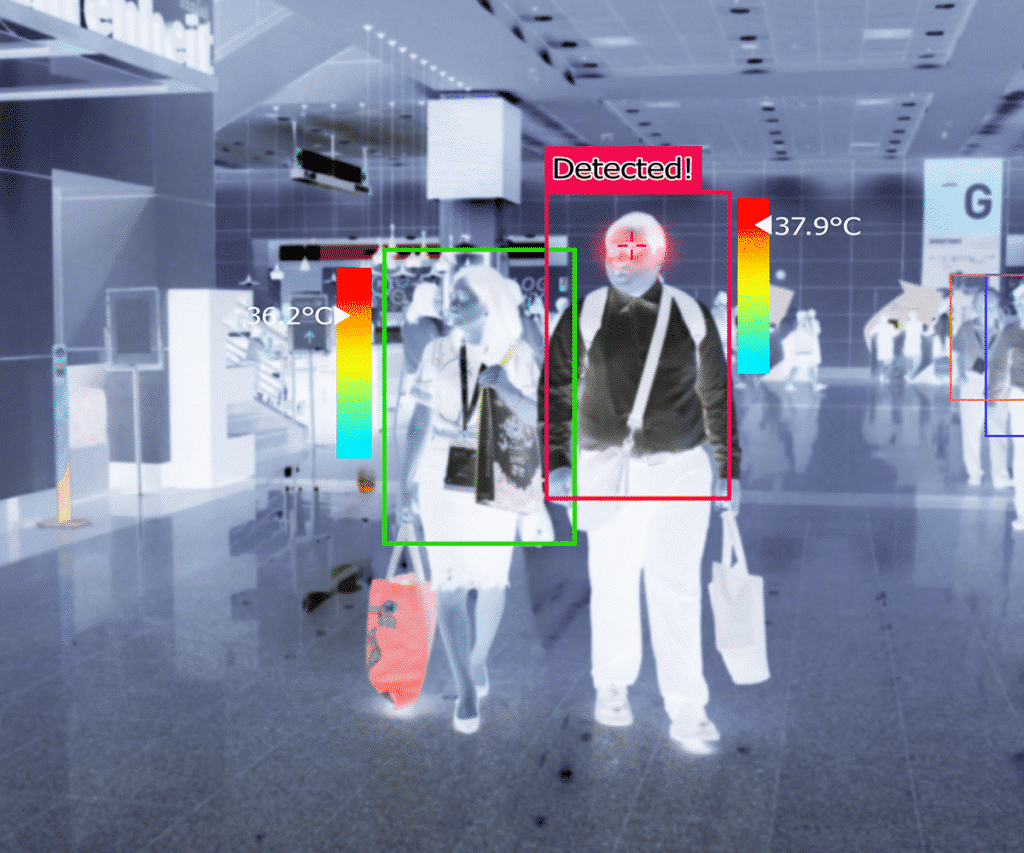 Automated AI Temperature Screening System
The AI thermal camera combines advanced algorithmic technology with machine learning and computer vision can auto-detect temperature quickly, safely, and accurately. The system can automatically detect Elevated Body Temperature for individuals with abnormal temperatures in key areas of the skin. The LCD screen displays a clear warning alarm, both visual and auditory, which is the fastest and easiest way to prevent the spread of the virus and keep others safe.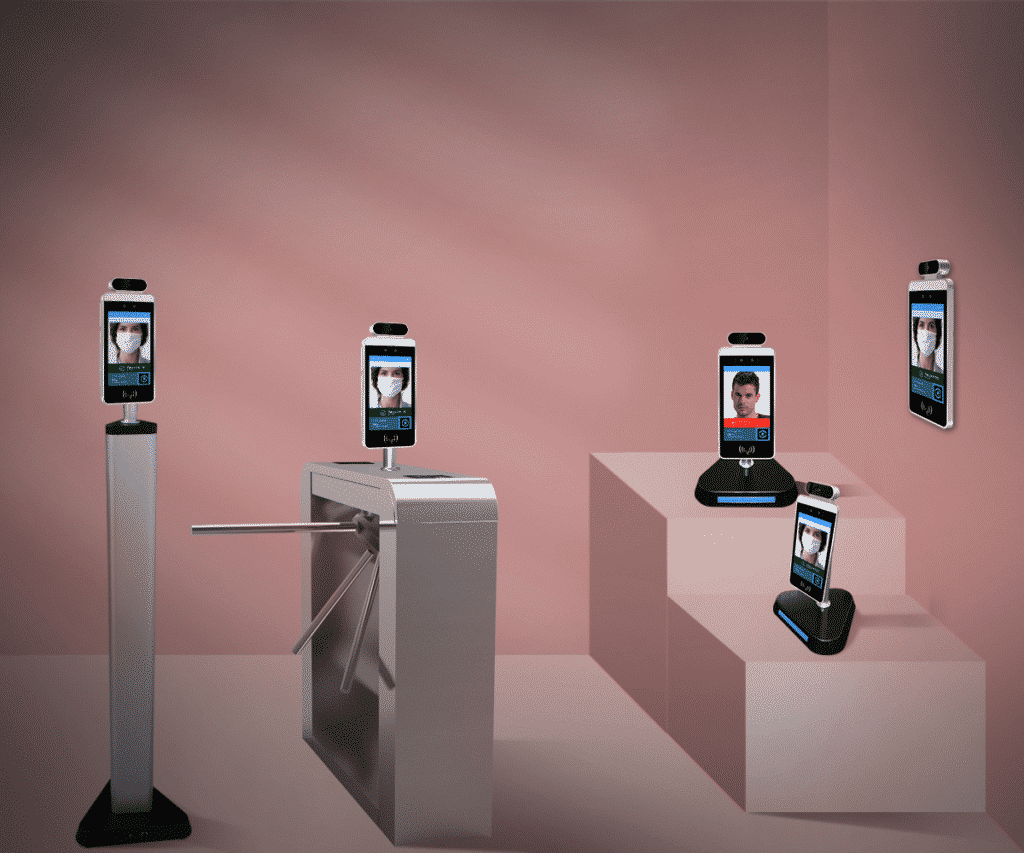 Simple Set-Up
Easily and fast mounted in different areas for fever screening and access control, our solution offers various mounting methods that include a tripod, wall mount, or pole stand for simple setups. We also offer customizable backplates, which allow for easy space-saving installation on any surface, stand, door, desk, and more.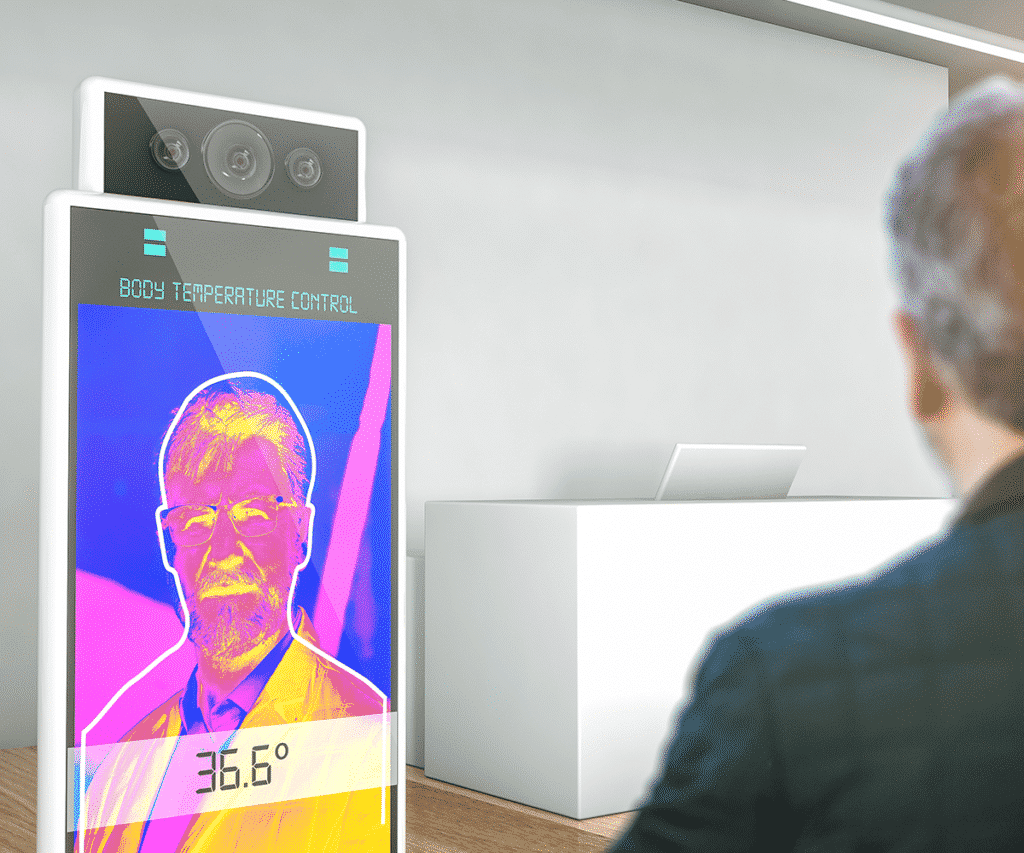 Contactless, Accurate, and Fast Temperature Detection
The fever screening solution is equipped with a thermal imaging sensor for temperature detection that enables fast, accurate, and zero-contact temperature detection. It takes less than one second to detect the temperature within a distance range between 0.5 and 1m. With automatic temperature calibration according to the ambient circumstance and temperature, the system provides accurate temperature detection with deviations <±0.5°.
Auto Face Recognition for Access Control
Our access control solution offers biometrics recognition with multi AI technologies, enabling contactless, fast, secure, and accurate user ID authentication. It ensures a likeness detection accuracy rate>98.3%. Face liveness detection protects against spoof attacks like pictures, offering higher security and greater user experience than traditional authentication methods. It also supports face detection with mask-wearing.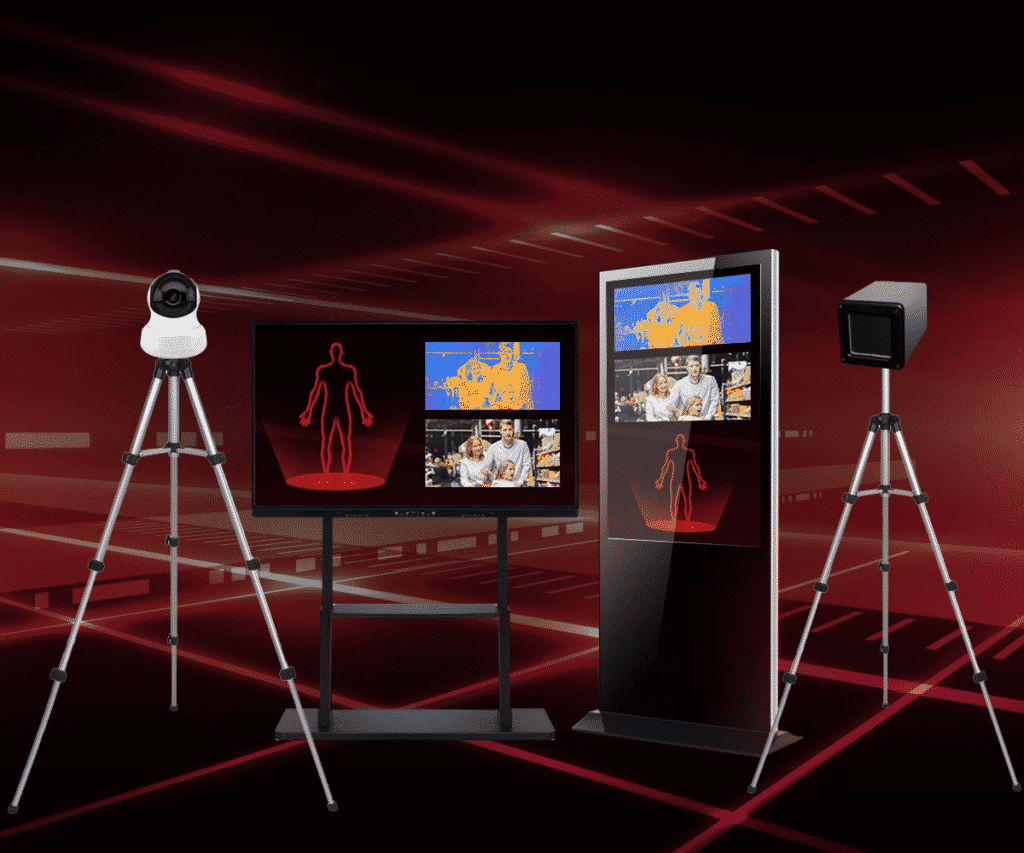 Customized Hardware Platform
With our powerful custom hardware platform, a new device development from an idea to product launch is as fast as it could be based on your unique requirements. It can operate with Android, Windows, and Linux operating systems. It also offers a wide range of screen display sizes from 8" to 43" for various applications. With a camera, display, and warning system all built-in, it is compact and easy to install anywhere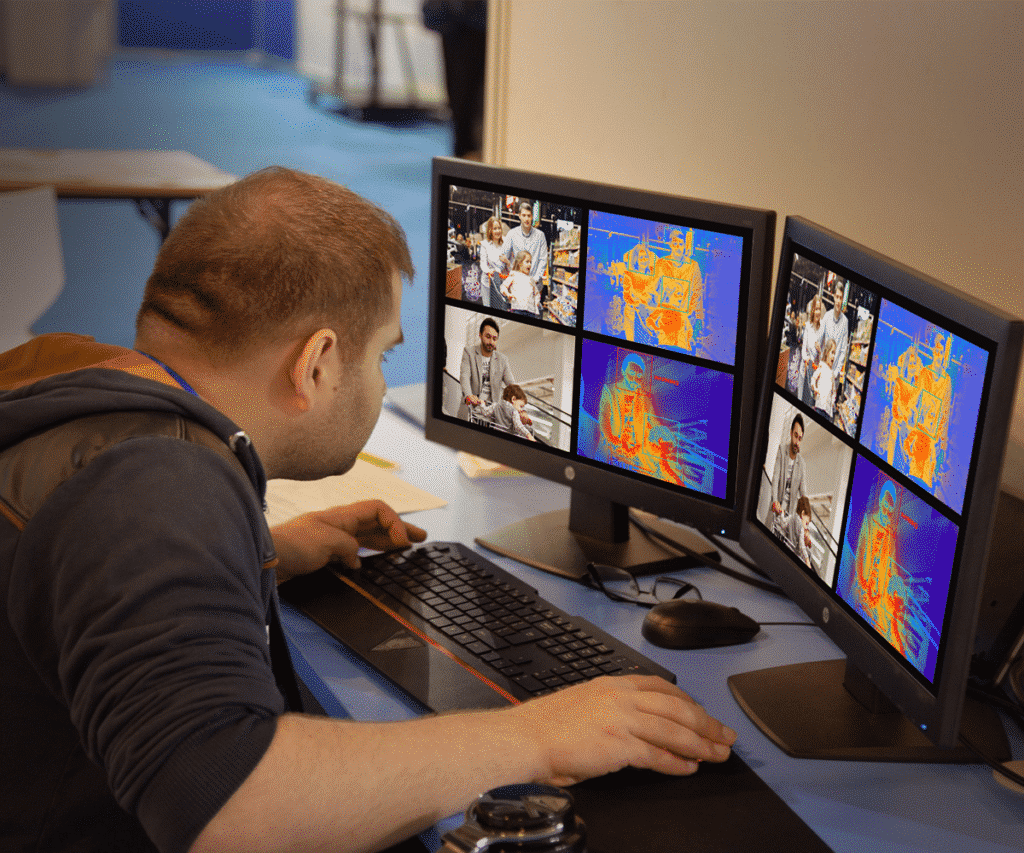 Customized Software Platform
The monitoring system can be on a local remote server or in the cloud, providing flexibility for small businesses, offices, restaurants, or large public sites. Our powerful system can support API docking and other software platform customization, allowing app developers or OEMs to quickly add related data into any app for mobile, desktop, or other device applications.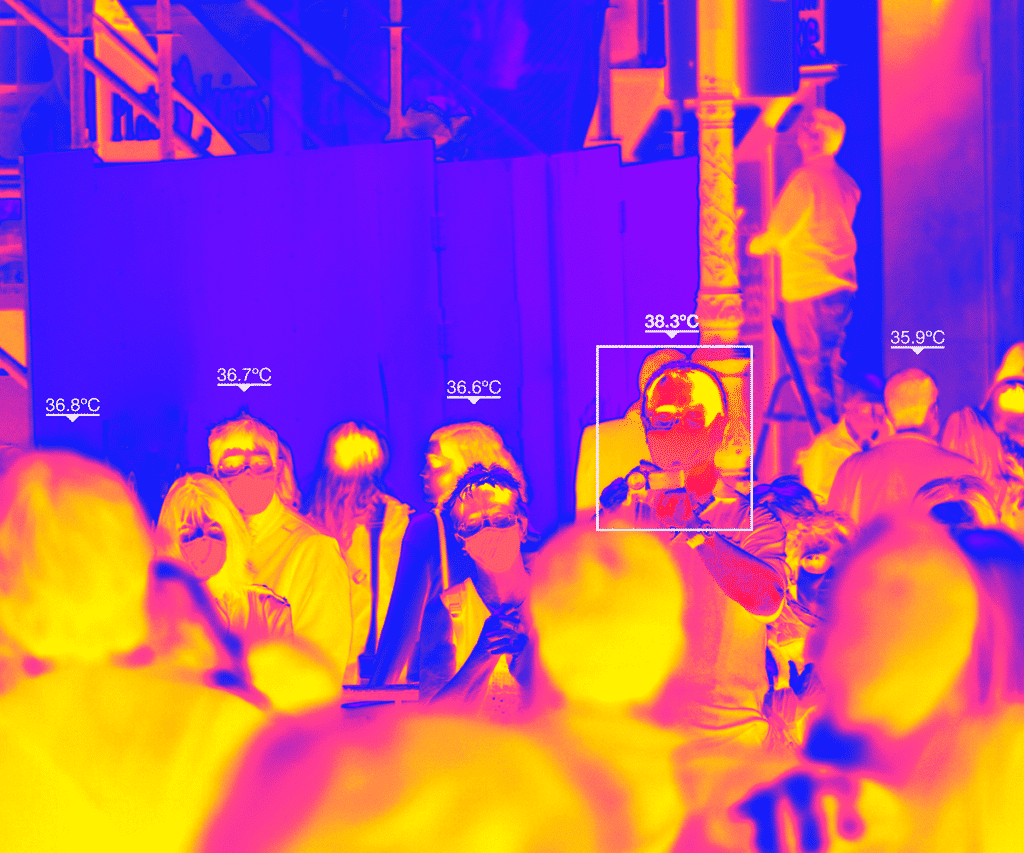 Offering Systems Which Can Scan Up to 10 People at A Time
Our fever screen system can simultaneously scan up to 10 people with a temperature accuracy within 0.5° C. With a dual thermal camera and an artificial intelligence (AI)-powered module for temperature analysis, our solution provides real-time temperature readings in the targeted area, displaying new data in less than one second. This helps to reduce the spread of other emerging respiratory viruses beyond COVID-19.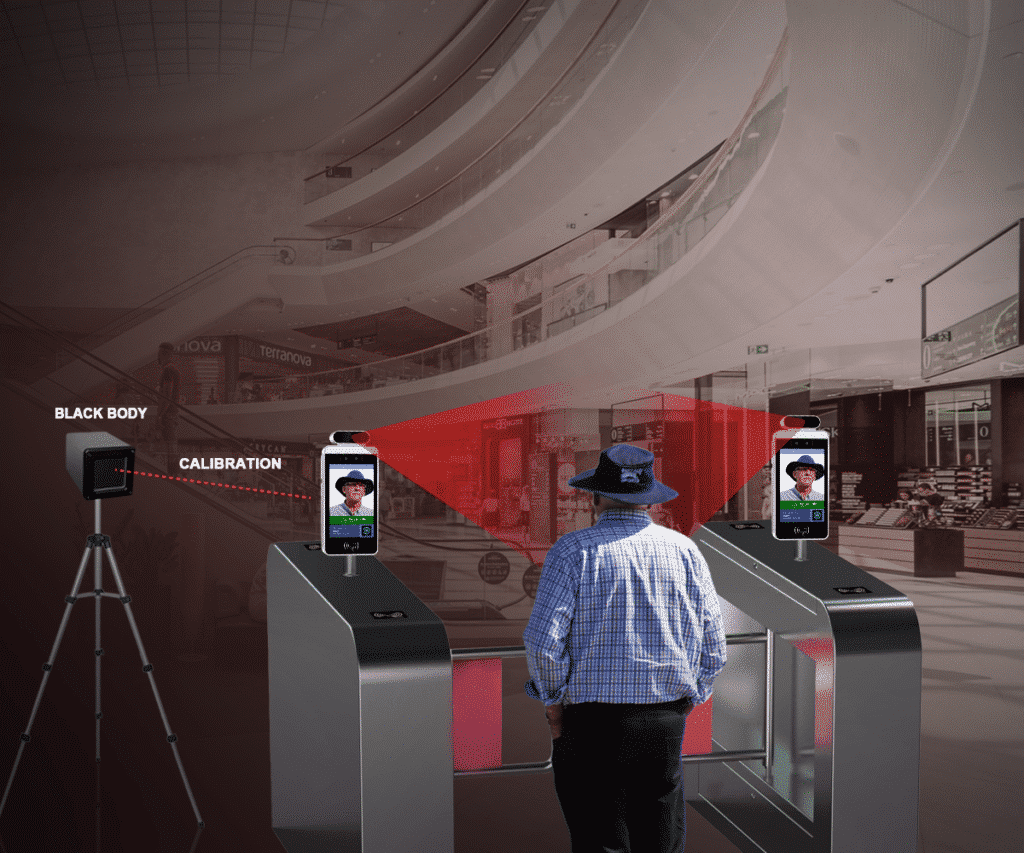 Optional BlackBody Calibration
Our fever screening system provides optional BlackBody Calibration and can detect accurate temperature with deviations <±0.5°. The automatic calibration is to adjust for the ambient circumstance and temperature. A blackbody calibrator is used as the reference level of radiation thermometry for the emissivity correction, minimizing the surface temperature error and enabling accurate temperature detection. It can be mounted on a temporary tripod or linked to a designated monitoring station.