Edge AI (the use of AI algorithms on devices located at the edge of a network) and machine learning (ML) work together to bring the power of artificial intelligence to local devices, enabling them to perform intelligent tasks without relying on constant internet connectivity or external cloud servers. Edge AI involves deploying ML models directly on edge devices, like IoT devices, and industrial machines, allowing these devices to process data and make decisions locally.
Applications for Industrial Panel PCs with Edge AI
Industrial Panel PCs equipped with Edge AI capabilities find applications in a variety of industrial settings where real-time data analysis, decision-making (think visual inspection for Manufacturing, smart traffic lights) and automation are essential.
Predictive Maintenance: Industrial machines and equipment can have sensors that collect data about temperature, vibration, and other factors. An Industrial Panel PC with Edge AI can process this data locally, analyzing patterns and predicting potential maintenance needs to prevent breakdowns.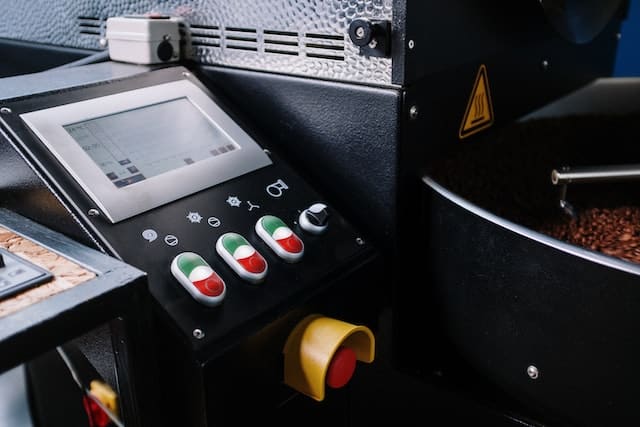 Quality Control: In manufacturing, an Industrial Panel PC can analyze images from cameras on the production line to detect defects, ensuring that only products meeting quality standards proceed down the line.
Energy Management: Edge AI-equipped Panel PCs can analyze data from energy meters, temperature sensors, and other sources to optimize energy consumption in factories, warehouses, and other industrial spaces.
Robotics and Automation: In robot-assisted manufacturing, an Industrial Panel PC can process sensory data from robots, ensuring accurate positioning, movement, and interaction with the environment. Expect to see more robots in many more sectors in the future as the collaborative robots (cobots) market is expected to expand at a compound annual growth rate of 32% from 2023 to 2030.
Environmental Monitoring: Industrial settings often require monitoring of environmental conditions such as air quality, humidity, and noise levels. Edge AI can process this data and trigger alerts or adjustments when conditions exceed predefined thresholds.
All-in-One Industrial Panel PC: PPC-4910
Estone Technology is proud to introduce the PPC-4910 is an all-in-one Industrial Panel PC with a 1280×800 touch screen. The system equips with NXP's i.MX8M Plus Quad Core ARM processor with a guaranteed 10 year lifespan. Edge to edge tempered glass front panel meets the water resistant IP65 rating. 
The integrated AI/ML Neural Processing Unit makes it perfect for smart industrial control, building automation, HMI, vending machine and interactive IoT applications.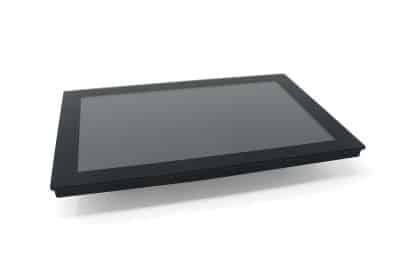 FEATURES
• NXP i.MX8M Plus with up to four 1.8 GHz Cortex-A53 processors
• POE ready Gigabit Ethernet port, second GbE option
• 10.1" up to 1000 nits LCD panel with projected capacitive touch screen
• On-board WiFi/BT, RS-232/485/CAN and GPIO ports
• Support Android 10, Yocto Embedded Linux, Debian
• Integrated AI/ML Neural Processing Unit
EMB-2239 Embedded Board for Edge AI Applications
Looking for a custom Industrial Panel PC? Implement our EMB-2239 Pico-ITX POE Edge AI Embedded Board with NXP i.MX8M Plus ARM Processor, Dual MIPI CSI, LVDS, CAN and integrated AI/ML Neural Processing Unit into your design.
As an ODM, Estone can custom build your Industrial Panel PC or HMI Panel to your specifications using any of our embedded boards. Contact us today to discuss your project—we are experienced working with a variety of industries from manufacturing, hospitality, healthcare and more.
Sources:
sciencedirect.com
cio.economictimes.indiatimes.com
xenonstack.com
grandviewresearch.com
openai.com