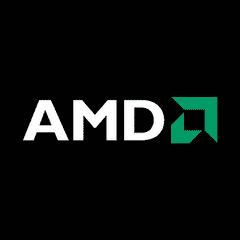 AMD G-SERIES SOC
Currently at Habey, we are looking into diversifying our options for our customers. We are starting to include AMD and ARM processors into our product lines. One of the newer boards coming out soon is the EMB-3700.
The EMB-3700 G-Series is a 3.5 Inch Embedded Board powered by an AMD G-Series SoC based off AMDs newest architechture named, "Jaguar."
Being a provider for your embedded solutions, we knew we had to get this processor onto some of our boards and get them to you as soon as possible.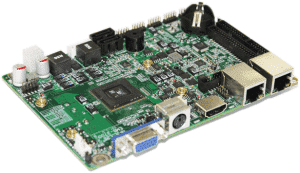 PERFORMANCE
Perfect for Digital Signage, POS & Kiosks, HTPCs, and plenty more, the AMD G-Series processors is integrated with a Radeon HD 8000 Series GPU. The graphics controller supports DirectX® 11.1, OpenGL 4.2x and OpenCL™ 1.22 enabling parallel processing and spectacular performance processing.
The chip till take up 33% less space on the board offering a bit more space onboard. The chip offers up to 113% improved CPU performance compared to AMD's previous embedded chips. Compared to the Intel Atom processors the AMD is said to have a 125% advantage running multiple industry-standard, graphics-intensive benchmarks.
Also, the new G-Series chips will have Error-Correction Code (ECC) memory support with a 9W-25W power options, making this board a high performance, low power, long life cycle board. The chips have an industrial temperature range of -40°C to 85°C, and an I/O controller.
After the embedded chips are released, AMD says "comprehensive ecosystem of industry-leading embedded solution providers supporting and/or announcing market-ready products" powered by the platform.
REPORTED MODELS RELEASING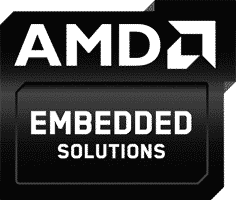 Models available at launch include:
● GX-420CA SOC with AMD Radeon HD 8400E Graphics
Quad-core, 25 W TDP, CPU freq. 2.0 GHz, GPU freq. 600 MHz
● GX-415GA SOC with AMD Radeon HD 8330E Graphics
Quad-core, 15 W TDP, CPU freq. 1.50 GHz, GPU freq. 500 MHz
● GX-217GA SOC with AMD Radeon HD 8280E Graphics
Dual-core, 15 W TDP, CPU freq. 1.65 GHz, GPU freq. 450 MHz
● GX-210HA SOC with AMD Radeon HD 8210E Graphics
Dual-core, 9 W TDP, CPU freq. 1.0 GHz, GPU freq. 300 MHz
● GX-416RA SOC
Quad-Core, 15 W, CPU Freq. 1.6 GHz, No GPU