NXP i.MX8M ARM Quad-core Cortex-A53 Pico-ITX Embedded Board with Dual-core DSP for Voice Control, POE, MIPI and High Performance Audio.
The EMB-2238 is a Pico-ITX (100x 72mm) industrial motherboard based on NXP i.MX8M ARM application processor. The board features a Power over Ethernet (PoE) ready Gigabit Ethernet port, dual-core hardware DSP that runs algorithms for voice control, noise suppression, and echo cancellation technology, extensive high-performance digital audio inputs/outputs and full set of I/Os including RS-232/485, and more. OS supports include Yocto built Embedded Linux, Ubuntu, Qt and Wayland, Amazon AVS (Alexa Voice Service) Device SDK, Sensory TrulyHandsfree Wake Word Engine, and Android OS.
Built for Industrial Applications
Targeted to satisfy diverse applications demanding a robust and compact computing platform in industrial environments with 10 and 15 year longevity support NXP i.MX8M application processors, integrated Cortex-M4 for real time requirements, built-in reliable communication interfaces like RS-485, RS-232 and more.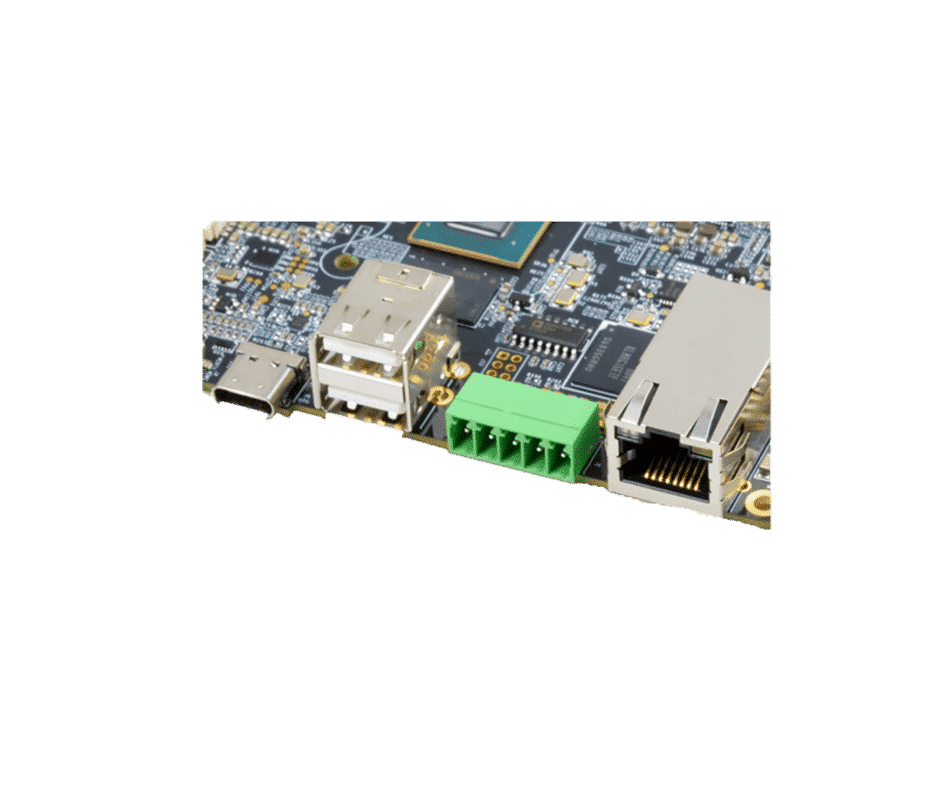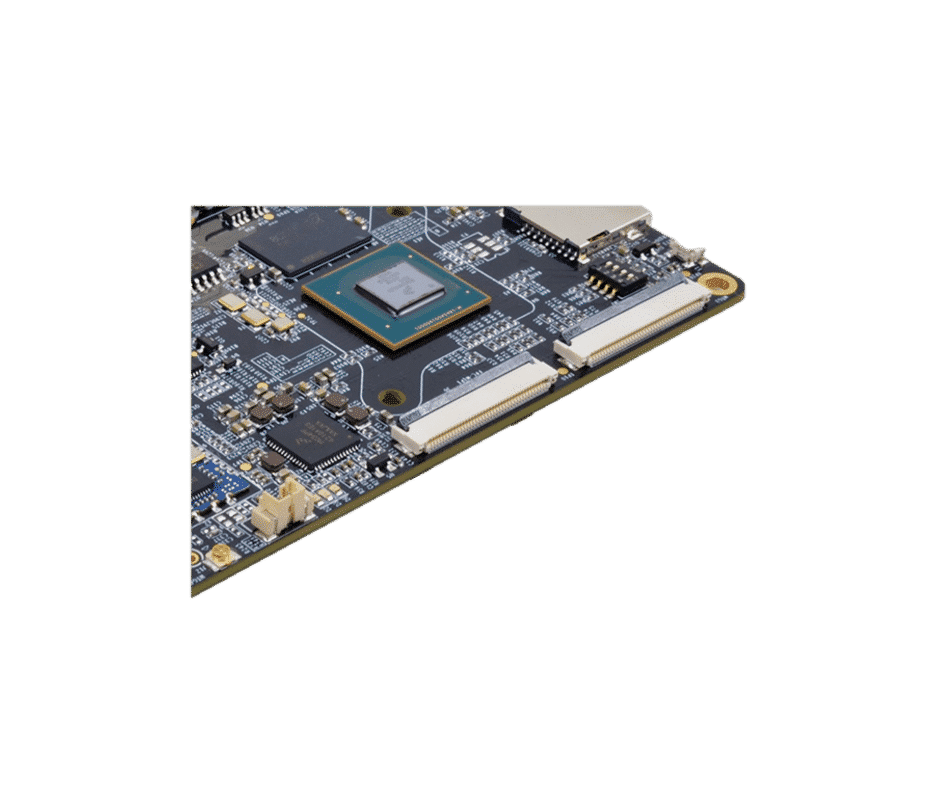 Ultra Slim Profile
The EMB-2238 i.MX8M embedded board uses Micro HDMI, and mini USB and FPC connectors to provide an ultra slim board configuration; the perfect choice for touch panel PCs, all-in-one (AIO) PCs, HMI and tablet replacement computers, and other slimline builds.
Single Point Touch Screen Connector
Integrates 4-lane MIPI DSI, power, backlight control, and touch panel interface all in one FPC connector to give developers fast, convenient, and simplified solutions for industrial and embedded touch panel PC and HMI applications.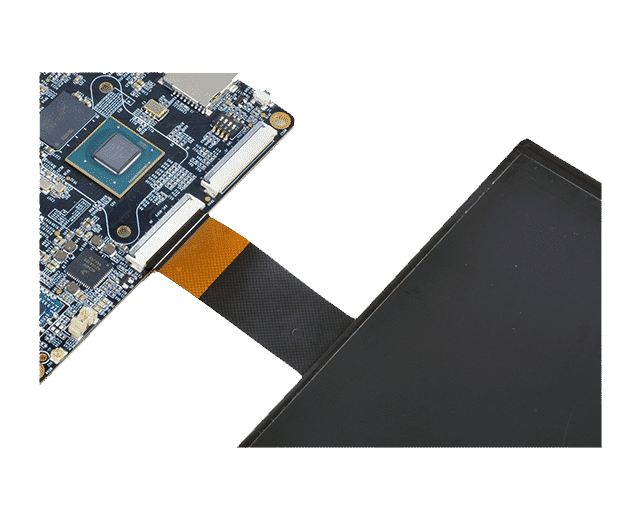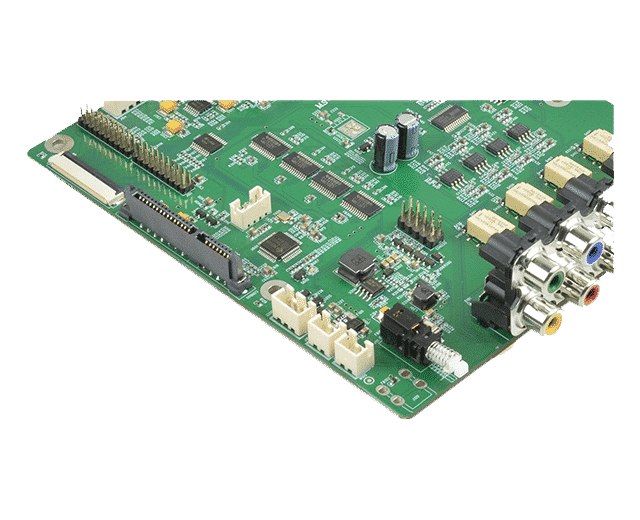 40 Pin Digital Audio FPC Expansion
This i.MX8M embedded board provides 8-channels in and 8-channels out serial audio interface (SAI), all at 32bit 384KHz, one SPDIF Tx and Rx for applications like HDMI Audio Return Channel (ARC), high performance sound bars, amplifiers, and other Immersive audio devices.
Add-On Module for GbE
Works seamlessly with the 40-pin expansion header to add a second Ethernet port, 9-36V wide range voltage power input, light bars LED control, ambient sensor, and GPIO functions.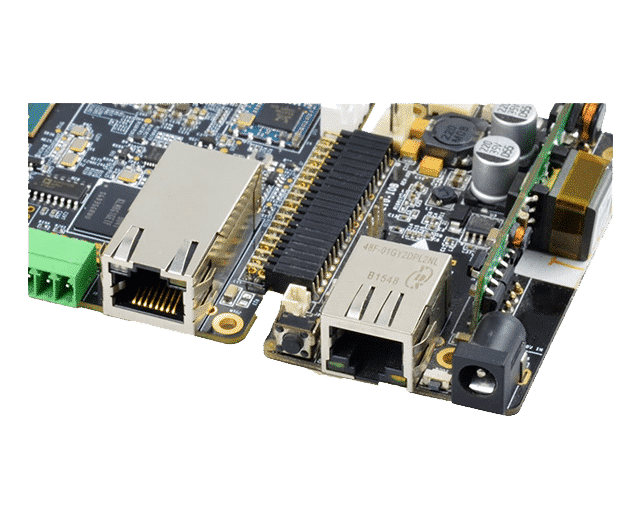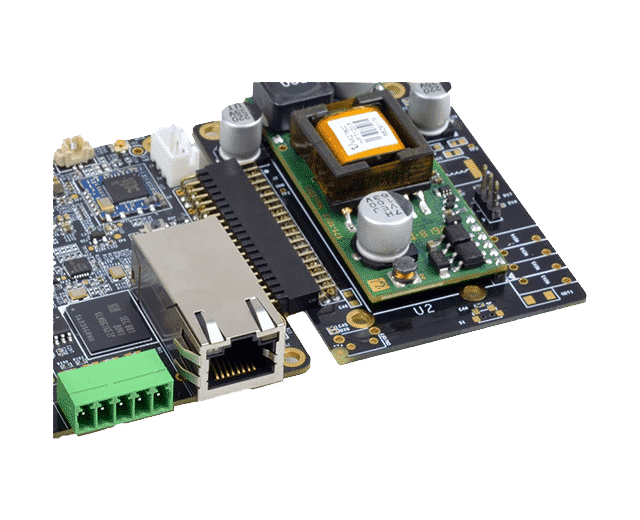 PoE Power Module
Provides Power over Ethernet (PoE) IEEE 802.3af or 802.3at (PoE+) standards power input for the board and LCD panel to make installing or large roll-out of POE touch panel PC and IoT devices much simpler and cheaper.
40 Pin I/O Expansion
Provides a Raspberry Pi like 40-Pin expansion header tweaked for industrial and voice control applications with PCIe, configurations of multiple GPIOs, RS-232, I2C, POE power input, and full function 8-channel digital audio (Serial Audio Interface) inputs for microphone array.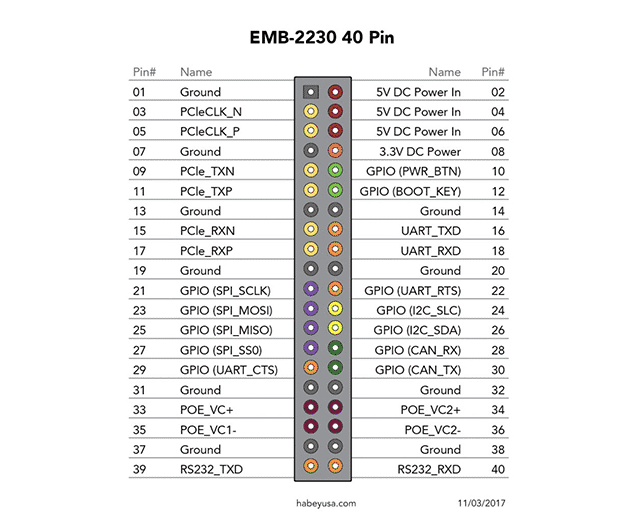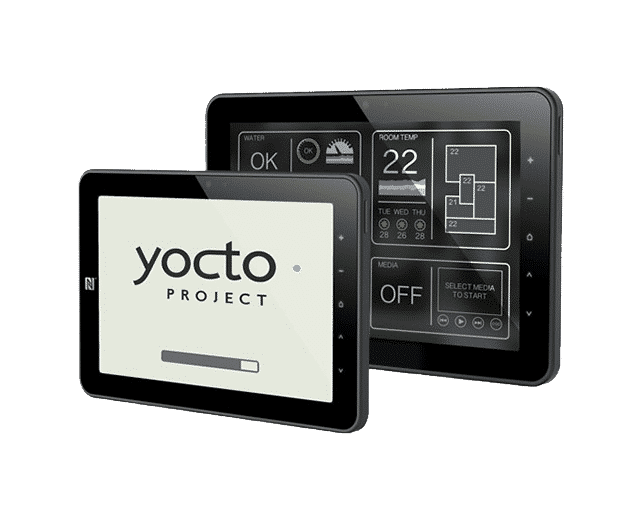 All-in-One 7″ and 10″ Panel PC
Voice control HMIs built on the EMB-2238 i.MX8M embedded ARM board platform with dual Dual digital MEMS microphones, amplified speaker, POE, or I/O expansion module to help speed up time-to-market. See our PPC-4310 touch panel PC for details.
*Specifications are representative. Specific product technology may be different than indicated.
| | |
| --- | --- |
| Platform | ARM Cortex-A53 |
| Processor | NXP i.MX 8MQuad, 4x ARM Cortex-A53 @ 1.5GHz, 1x Arm Cortex-M4 @ 266MHz |
| System Memory | Onboard 2GB LPDDR4, up to 4GB |
| Ethernet | 1 x 10/100/1000 Mbps GbE with POE option, second 10/100/1000 Mbps PCIe GbE (via PCIe add-on card) |
| Storage | Onboard iNAND flash (8GB default), 1x micro SD slot, 265K EEPROM with write protect control |
| Wireless | 1x WiFi/Bluetooth USB module, 802.11 b/g/n + Bluetooth v4.0 |
| Display Interface | 1x micro HDMI |
| LCD Interface | 1x MIPI 4-lane DSI for 7", 8", 10.1" and other size LCD panel |
| Display Resolution | HDMI – up to 4096×2160@60Hz, MIPI DSI – 1920x 1200 |
| Graphic Controller | GC7000L/GC7000LVX, supports OpenGL/ES 3.1, OpenGL 3.0, Vulkan, OpenCL 1.2 |
| Audio | 1 x mono Class D speaker out, 2W(4Ω), 2 (R/L) x HP out header 1x 40-pin FPC expansion header: 8 channel digital audio input and 8 channel digital audio output (SAI1) interfaces with 32-bit @ 384 kHz fs and TDM support, 1x SPDIF, 1x QSPI |
| Voice Control | Dual digital MEMS microphone header via CS47L24 with dual DSP, support multi-mic noise suppression, acoustic echo cancellation (AEC), omni-directional spatial 8 channel digital audio/DMIC inputs (SAI5) for MIC array via 40-pin expansion header |
| Expansion | 1x 40-pin connector with PCIe x1, GPIO, font panel control, POE power input and 8 channel audio inputs |
| I/O | 1x RS-232/RS-485 terminal block, 1x RS-232 header, 2x USB2.0 Type A, 2x USB2.0 header, 1x USB Type C 3.0 OTG, 4+ GPIO, 2x I2C (for TP and MIPI CSI), 1x MIPI 4-lane CSI |
| OS Support | Embedded Linux (kernel version 4.9, Qt and Wayland), Amazon AVS (Alexa Voice Service) Device SDK, Sensory TrulyHandsfree Wake Word Engine, Android 8.1.0 |
| Watchdog timer | Programmable timer system reset |
| Cooling | Fanless |
| Power Input | 5V DC header or POE |
| Form Factor | Embedded Pico-ITX standard |
| Operating Temperature | -10 ~ 60°C (32 ~ 140°F) |
| Storage | -40 ~ 85° C (-40 ~ 185° F) |
| Operating Humidity | 5% ~ 95% @ 40°C (Non-Condensing) |
| Dimension | 100 x 72 mm (3.94" x 2.83") |