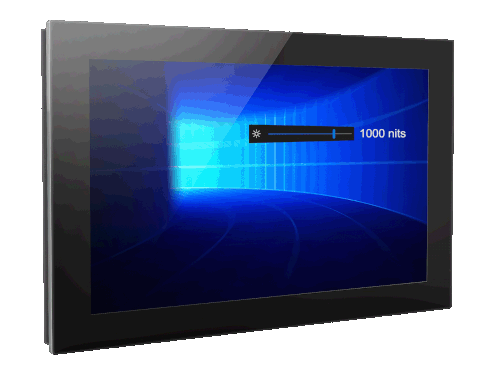 Estone technology is proud to announce the new addition to our POE ready industrial panel PC product line – PPC-4910. This touch panel PC is based on NXP's i.MX8M Plus Quad Core ARM processor with a guaranteed 10+ years of lifespan and integrated AI/ML Neural Processing Unit (NPU) that focuses on edge AI, vision processing and other multimedia applications. Building upon our latest embedded board EMB-2239, this panel PC supports both LVDS and MIPI LCD panel interfaces, PoE (Power over Ethernet) ready Gigabit Ethernet port, two camera interfaces with resolutions up to 12MP and serial communication interfaces which include RS-232, RS-485 and CAN Bus. The flexibility of power input options, which include POE, 12VDC, 24VDC/AC, 9-36V wide voltage, interface selections and frameless touch panel design also make it perfect for customization or ODM panel PC/HMI projects to meet the needs of the fast-growing edge AI computing, machine vision, and machine learning applications.


Powerful Processor and CAN Bus Interfaces
The PPC-4910's NXP i.MX8M Plus processor has a hardware Neural Processing Unit (NPU) AI accelerator operating at up to 2.3 TOPS. Paired with the NXP eIQ machine learning (ML) software development environment, the system can take the advantage of its AI inference processing power to perform artificial intelligence (AI) and machine learning (ML) tasks, supports ONNX Runtime, TensorFlow Lite, and DeepViewRT inference engines for many Edge AI applications. Together with the dual MIPI CSI camera interfaces and dual Image Signal Processor (ISPs), this panel PC can be customized for a wide range of machine learning applications, including image classification, object detection, object tracking, natural language processing, and key phrase detection.

Unique features of the PPC-4910 include a a PoE (Power over Ethernet) ready GbE port,, 24VDC/AC power input option, 3mm frameless tempered glass touch panel, built-in RS-232/485 and CAN bus interfaces and high brightness industrial LCD panel support up to 1000 nits. BSP supports include Yocto Embedded Linux, Android, Qt, Wayland, NXP eIQ Toolkit, along with inference engines, neural network compilers and optimized libraries.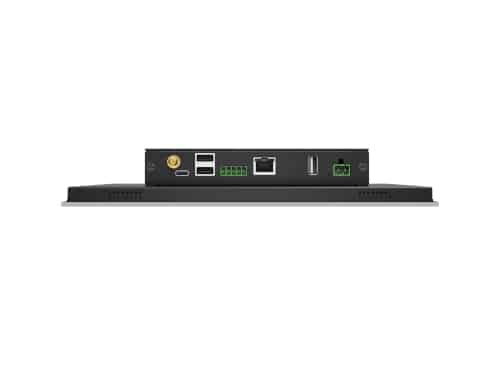 Highlighted Product Specifications:
Processor – NXP i.MX8M Plus with four 1.8 GHz Cortex-A53 and one 800MHz Cortex-M7
Edge AI – Integrated AI/ML Neural Processing Unit accelerating ML inferencing, eIQ Toolkit
POE – Gigabit Ethernet with POE ready with optional POE add-on board
Vision – Dual MIPI CSI interfaces for customization of up to two MIPI CSI cameras
Touch Panel – 3mm frameless tempered glass capacitive touchscreen
Power Input – POE, 12VDC, 24VDC/AC or 9-36VDC configurations
I/O – 1x RS-232/485/CAN/GPIO terminal block, 3x USB 2.0 Type A, 1x USB Type C 3.0 OTG, up to two GbE ports
Software support: https://wiki.estonetech.com/index.php?title=PPC-4910
Product information: https://www.estonetech.com/ppc-4910-nxp-i-mx8m-plus-poe-edge-ai-panel-pc/
Media requests and questions can be directed to:
PR@estonetech.com