Estone Technology Brings Together the Best Healthcare IT Features in 10" mHealth Focused Tablet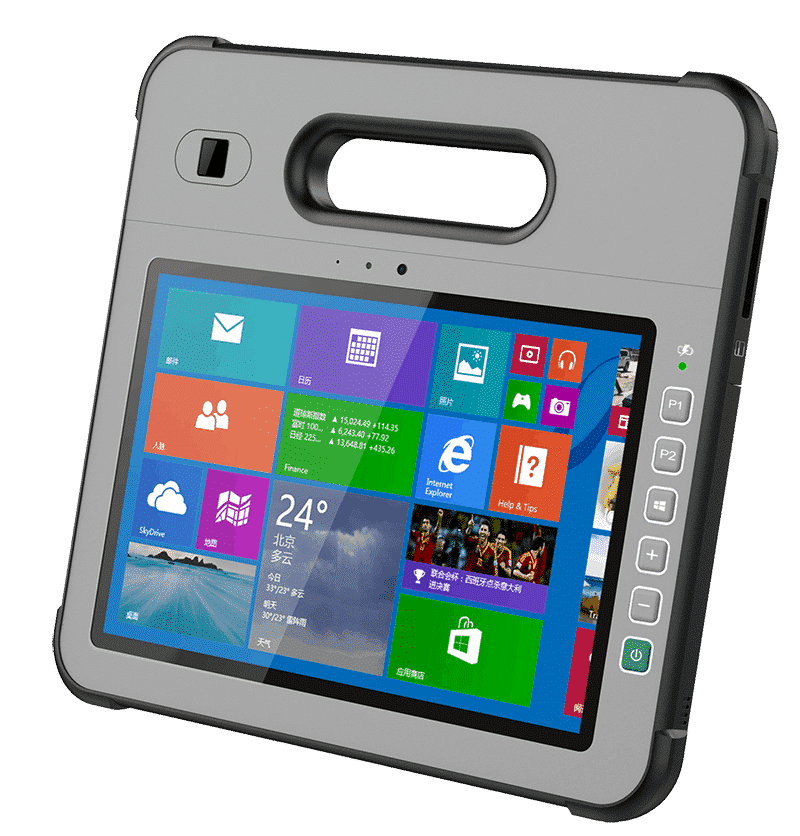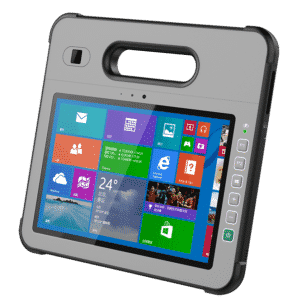 As Estone Technology has moved to become one of the industry's leading providers for mHealth tablets and Healthcare IT mobility products, we've worked hard to understand the needs of the healthcare community and the features they find most essential. We've packed as many of those features as we possibly could into our new 10" medically-focused rugged tablet, the MD-100. We've considered everything, from necessary processing power to the way you carry and work with your tablet throughout the day.
Beginning with the molded handle and programmable, front-facing buttons, the MD-100 represents a new way of thinking about medical tablets for Estone Technology. We reconsidered how our tablets are likely to get used in patient intake and EHR management, as well as patient treatment and healthcare management, and designed around those ideas. The new tablet still includes the most reliable features from our previous medical tablets, like a built in barcode scanner, and NFC connectivity for use with security keycards and other measures – but we've upped our game with a slew of new included and available features.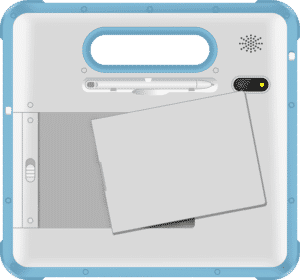 The hot-swappable battery is a new feature not seen before in Estone Technology medical tablets. When work doesn't stop, your tablet can't, either. Simply pop out the current battery and pop in a fresh one from the drop in- charging unit. Of course, the drop-in charging dock has a slot for the tablet itself, as well, so it probably won't be necessary to change the tablet battery too often. Also included is a digitizer pen, perfect for recording notes and interacting with specialized programs. Also new in the MD-100 is available Optical Bonding – a process that crates our strongest, most impact and scratch resistant screen ever.
Along with all the new features and careful design work, you'll find the same ruggedness and powerful technology you expect from an Estone Technology tablet. The unit has been tested with MIL-STD-810G protocols for IP65 waterproofing, drop, shock, and electrostatic discharge resistance. Inside, powerful Apollo Lake or Kaby Lake Intel processors keep the unit working effectively even under the most demanding programs and data conditions.
More information about the MD-100 Rugged Medical Tablet PC is available on Estone Technology's website: MD-100M