You may often hear it said – tablet computers and panel PCs are becoming more and more common throughout the healthcare and medical industry sectors. And it is true – According to a new report by Ricoh, 74% of hospitals that have embraced tablets are more efficient than their non-tablet-using competition, and a report by Research and Markets predicted that the mHealth market would grow more than 25% annually though 2023 – indicating that most hospitals, healthcare systems, and even independent practicioners were planning to convert more and more of their operations to an mobile healthcare basis.
But where do these healthcare tablets and medical panel PCs get used? What are their most common or growing applications? How are hospitals using mobile devices for healthcare? An HMISS survey recorded the answers.
Medical Tablets Access Clinical Information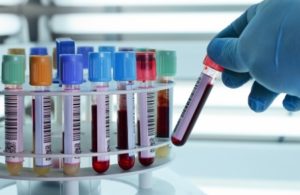 The days of paper charts being faxed, or worse, sent by mail, are finally coming to a halt. 76.5% of respondents to the HIMSS survey indicated they were using mHealth tablets to access clinical information, including laboratory results, medical imaging, and specialist reports. This represents a way to provide faster, more comprehensive, more complete care – as it's simple for providers to review the latest testing results with the patient, wherever they are. Providers can punch up views of MRIs they didn't initially request, and review laboratory results that came in during the middle of a consultation, without hesitation.
mHealth Devices Keep EHRs Current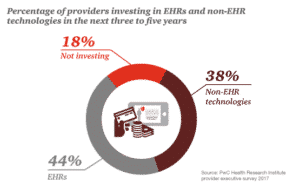 Providers cannot possibly make a diagnosis or recommendation for a patient without an accurate history, and reviewing a patient's updated history can become tedious as their medical file grows. Tablets and other mHealth devices make reviewing and updating Health Records easier – with no need to request a file from records far in advance of an appointment, and no need to check the entire file for changes or updates each and every time. Simply call up the patient's Electronic Health Record on a mobile device and easily view all changes since the patient was last seen. And the physician or assistant can even easily enter EHR updates during an appointment, which are instantly accessible to other departments, specialists, even other hospitals. Health Affairs reports that just 1 in 3 US hospitals can currently share health records outside of their network, but the use of tablets or mobile health devices in appointments will simplify that.
Healthcare Tablets and Panel PCs Assist Patient Education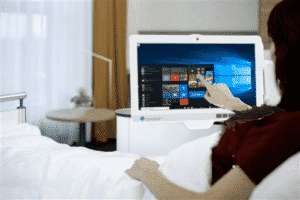 Even at providers not putting tablets to use for clinical purposes and health records, many are using them to help inform and/or entertain patients. A doctor may use a tablet in the treatment room to display information about a condition or treatment option to a patient. In-patients in hospitals may use panel PCs known as "infotainment" PCs to watch videos, communicate with doctors and family, review bills, or even order meals. At least 66% of healthcare providers reported that they're using tablets and Panel PCs in this manner.
Tablet PCs and Mobile Electronics Keep Healthcare Running Smoothly
Even among the hospitals that are not using tablets or panel PCs in patient care or record keeping, nearly half, 48%, reported that tablets and mobile electronics were essential to their systemwide communications structure. Almost all issued their doctors and nurses smartphones or tablets so that they could be easily reached when needed, and vital information could be sent or received anywhere.
The versatility, security, portability, power, and easy cleaning of rugged tablets and panel PCs make them a perfect partner for almost every aspect of healthcare communications. Estone Technology offers a number of healthcare tablet solutions, like our new MD-100 rugged medical tablet. Contact us to learn more.