Different industries, jobs, and tasks make different demands of computer hardware. Does the job require the ultimate in portability, or will something with only moderate mobility work well? Do you need the office-suite strength and power of a Windows operating system, or the flexibility and adaptability of an Android operating system? What battery lifetime does your work require, and how deep in the field will you need to operate and stay connected?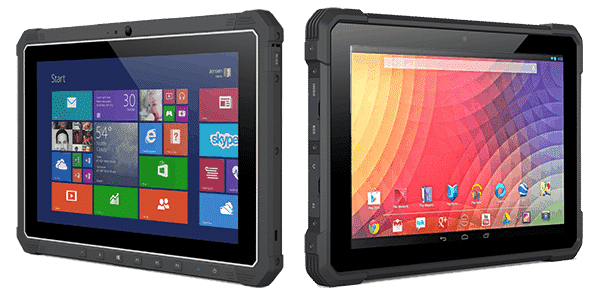 This spring, Estone Technology is launching two new extremely rugged 10" tablets – the Windows based MR-100, which we covered in our newsletter a few weeks ago – and the Android powered MJ-100, an MIL-STD-810G device designed to fulfill the needs of both tablet and panel PC users. We wanted to take a moment to rehash each and discuss the options and benefits they provide potential users.
Both tablets are subjected to rigorous MIL-STD-810G ruggedness testing; a method of no-nonsense testing that verifies their IP65 Waterproof rating, Drop, Shock, and Vibration Ratings, the durability of their touchscreens, their temperature range, and more. This battery of tests ensures that your rugged Estone Technology tablet isn't just designed to stand up to certain rigors – we have actually put it to the test and made sure that it stands up to the claims. Of course, a number of manufacturers today make durable tablets that stand up to abuses. That's why Estone Technology offers tablets with more choices.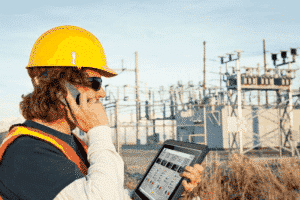 For a more traditional rugged tablet, packed with features that work great in the field or in the office, we have created the latest iteration of our MR-100 Rugged Windows tablet. Featuring efficient and blazing fast Intel Apollo Lake or Kaby Lake processors, more than 8 hours active runtime, lots of built in tools and features, and drop-in docking – the MR-100 tablet is the perfect solution for professionals in almost any industry. Take it along to a jobsite and use it to track progress, take photos, hold video meetings with off-site staff, scan in materials or paperwork, and more – and then drop it into the base station, not only for charging, but to use as your desktop computer.
The MR-100 shines in logistics, field work and field maintenance, construction, demolition, industrial, oil & gas, mining, marine, and commercial operations.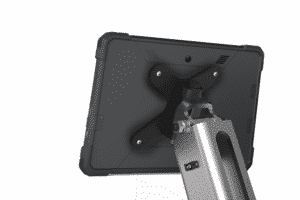 Meanwhile, our MJ-100 Android Rugged Tablet has been designed to fit the special needs of various vertical industries. While it features the same specs for ruggedness and durability as the Windows-based MR-100, our Rugged Android tablet features the greater flexibility that Android affords, and is well suited to use as a Panel PC or other custom use. The tablet comes equipped standard with VESA mounts, for attachment to almost any wall, apparatus, or kiosk, and skips the drop-in docking in favor of additional I/O Options, like an RJ45 10/100 Ethernet port.
The easily customized Android operating system makes the MJ-100 a great choice for retail, kiosk, and client-facing commercial operations anywhere, as well as installation in homes, business buildings, recreational and commercial vehicles. Of course, the MJ-100 is equipped with a long life battery and features to make it a great carry-anywhere rugged tablet option, as well.
Rugged tablet and panel PC solutions are Estone Technology's specialty. We offer both Off-The-Shelf and custom OEM/ODM tablet and panel PC solutions to fit the needs of your industry. Contact Estone Technology today to learn more about the rugged tablet solutions we offer.