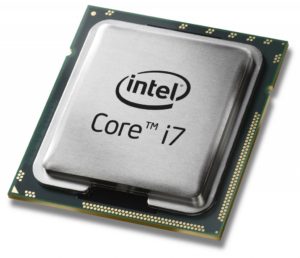 As mid-2018 rolls around, Estone Technology is proud to present two upgrades to our existing rugged tablet line – both our industrial and field service MR-100 tablet and our go-anywhere MD-100 rugged tablets are now available with Intel's 7th generation Kaby Lake processors. The Kaby Lake models, known as the MRK-100 and the MDK-100, respectively, feature the same form factor and all the same available module options, in the same attractive and easy to use enclosures. But the Kaby Lake models pack special power, adaptability, and resources for demanding industry jobs.
Of course, a new processor architecture means increased clock speeds that offer more raw processing power, but there's more at work here than just a faster chip. Kaby Lake processors offer an improved Intel Speed Shift technology – Kaby Lake processors are designed to extend the battery life and functional life of your tablet by running in an efficient, low power mode most of the time. But when your task demands it, Intel Speed Shift kicks your processor into high gear, delivering the maximum in responsiveness and speed when you need it.
Also extremely relevant to the rugged tablet and panel PC market is the inclusion of a higher-quality graphics core – Kaby Lake SoC chips support 4K video decoding at a full 60 Frames Per Second, and advanced video encoding as well. This allows Kaby Lake equipped tablets to function as full-fleged mobile PCs as powerful and effective as those found in any office. Advanced apps like those found in industrial, medical, and field work function easily and fluidly, and it's easy to hold video conferences or interact with non-local individuals.
Which Estone Tablets are available with Kaby Lake Processors?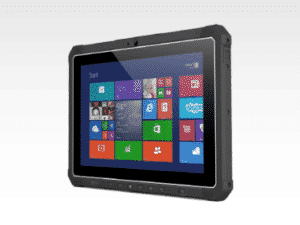 Both of our latest fully-rugged tablets, the UR-100 and MD-100, will soon be available in Kaby Lake versions. These tablets are go-anywhere, waterproof, and feature packed for use in a wide variety of environments. The MR-100 can be equipped with an extra-bright 800 NIT screen for use in full, direct sunlight, and features a metal chassis that will stand up to the abuse of working in challenging locations. Meanwhile, the MD-100 is also waterproof and ruggedly built, and features a wide variety of special options like a fingerprint scanner and a CAC Smartcard reader, for use in special environments.
In either case, the tablets reap a number of benefits from the Kaby Lake processors. The Kaby Lake versions of the rugged tablets come standard with a Core i5 7Y54 processor featuring 2 cores with 4 threads, a 1.2GHz clock rate (up to 3.2GHz Turbo), and Intel HD 615 graphics. For those in need of extra power, a Core i7 version is also available, featuring model 7Y75, with a 1.3GHz clock rate (up to 3.6GHz Turbo), and a higher GPU clock.