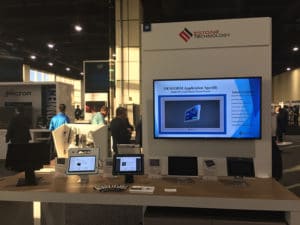 We had a great time at the Intel Partner Connect 2018 Conference and Expo last week at the Gaylord National center in Maryland. We'd like to thank Intel for hosting visionaries across the industry to provide learning and partnership opportunities. We had the pleasure of meeting some great folks from a number of organizations, learning more about their goals and visions for the future, and discussing how a partnership with Estone Technology can help them succeed.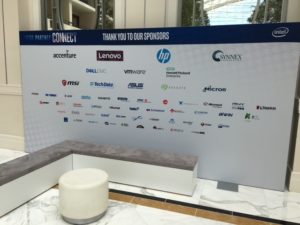 We were honored to appear among great company as an event sponsor. It was a pleasure to see our name counted among those companies that have a commitment to the future of technology, automation, and the future of the Internet of Things. Our line of OEM tablets, panel PCs, and embedded boards makes us a great partner for your automation and IoT solutions, no matter what the industry.
If you weren't able to visit with us at the show last week, we'd still like to talk about our OEM tablet and panel PC solutions with you. please drop us a line – or meet us at an upcoming trade show. We're constantly traveling to vertical industry expos around the country, and around the world!