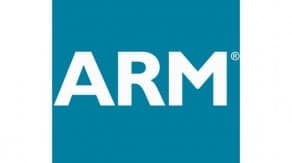 We all know the raspberry pi was a breakthrough board when released but at Habey USA, we strive to make things just a little bit better. Technology that was previously exclusive to the industrial market is breaking grounds into the consumer market introduces an interesting trend. There seems to be a major shift and growing popularity of ARM platforms which are finding their way into every day consumer use. Additionally, more and more companies are finding many uses for ARM platforms as well.
USING THE ARM PLATFORM
As an example, at Habey USA, we have an ongoing project utilizing our EMB-4500 ARM Board within a 32 Inch "Smart Phone", used as an Intelligent Interactive Terminal for finding bus routes, calling taxis, checking routes, or for use in retail settings. While the functions and applications of these ARM platforms are simple, we've enriched the I/O of these simple systems to expand their capabilities.
There are many advantages when using an ARM based board. The main advantage of an ARM processor is the energy saving aspect of running performance processors. Other significant benefits include, lower cost devices (such as our BIS-6332 series), increased processing performance in fanless devices, platform security, & advanced system debugging for faster development. In some tests, ARM based boards run applications up to 20% faster than Intel based boards.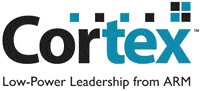 PERFORMANCE & TECHNOLOGY
The Cortex-A Series are binary compatible enabling the development of portable devices that by promoting code reuse, significantly reduces engineering costs and speeds up application to market. From one to up to four scalable cores, the Cortex-A Series delivers extended performance with low power consumption. The ARM instruction set is a fixed-length 32-bit that is used in applications requiring high-performance or to control hardware exceptions like interrupts and processor start-ups. The ARM architectural also integrates Reduced Instruction Set Computer (RISC) architecture such as uniform register file load/store architecture, and simple addressing modes.
CORTEX-A9
800 MHz – 2 GHz typical frequency and delivering 5000 DMIPS of performance per core
Up to four scalable cores
Increased performance and power efficiency
Low power single core implementation for cost sensitive devices
CORTEX-A8
600 MHz – 1 GHz delivering over 2000 DMIPs of performance
Designed for single core solutions
OTHER APPLICATIONS INCLUDE
Transportation – Infotainment, Navigation, Telematics
Digital Home- HTPCs, Digital TV
Industrial Solutions – VOIP phones and equipment, data acquisition, indsutrial automation, building controls, banking
Point of Sale Solutions, Digital Signage
Advance Human to Machine interfaces
SOURCES