10.1" Edge AI Panel PC | PPC-4910
10.1" Frameless Edge AI Touch Panel PC / HMI with NXP i.MX8M Plus ARM Processor, 3mm Tempered Glass Touch Screen, CAN bus, PoE, 12VDC or 24VAC Power Input
The PPC-4910 is an all-in-one 10.1" industrial panel PC with 1280 x 800 touch screen. The system is equipped with NXP's i.MX8M Plus Quad Core ARM processor with a guaranteed 10-year lifespan. Edge to edge glass front panel meets IP65 rating. This panel PC with options to support Power over Ethernet (PoE), 12VDC or 24VAC power inputs. The integrated AI/ML Neural Processing Unit makes it perfect for smart industrial control, building automation, HMI, vending machine and interactive IoT applications.
Integrated Edge AI Hardware Accelerator
The PPC-4910 is based on NXP i.MX8M Plus processor with a Neural Processing Unit (NPU) AI accelerator operating at up to 2.3 TOPS. Paired with the NXP eIQ machine learning (ML) software development environment, the system can take the advantage of its integrated hardware accelerator to perform artificial intelligence (AI) and machine learning (ML) tasks, supports ONNX Runtime, TensorFlow Lite, and DeepViewRT inference engines for many Edge AI applications.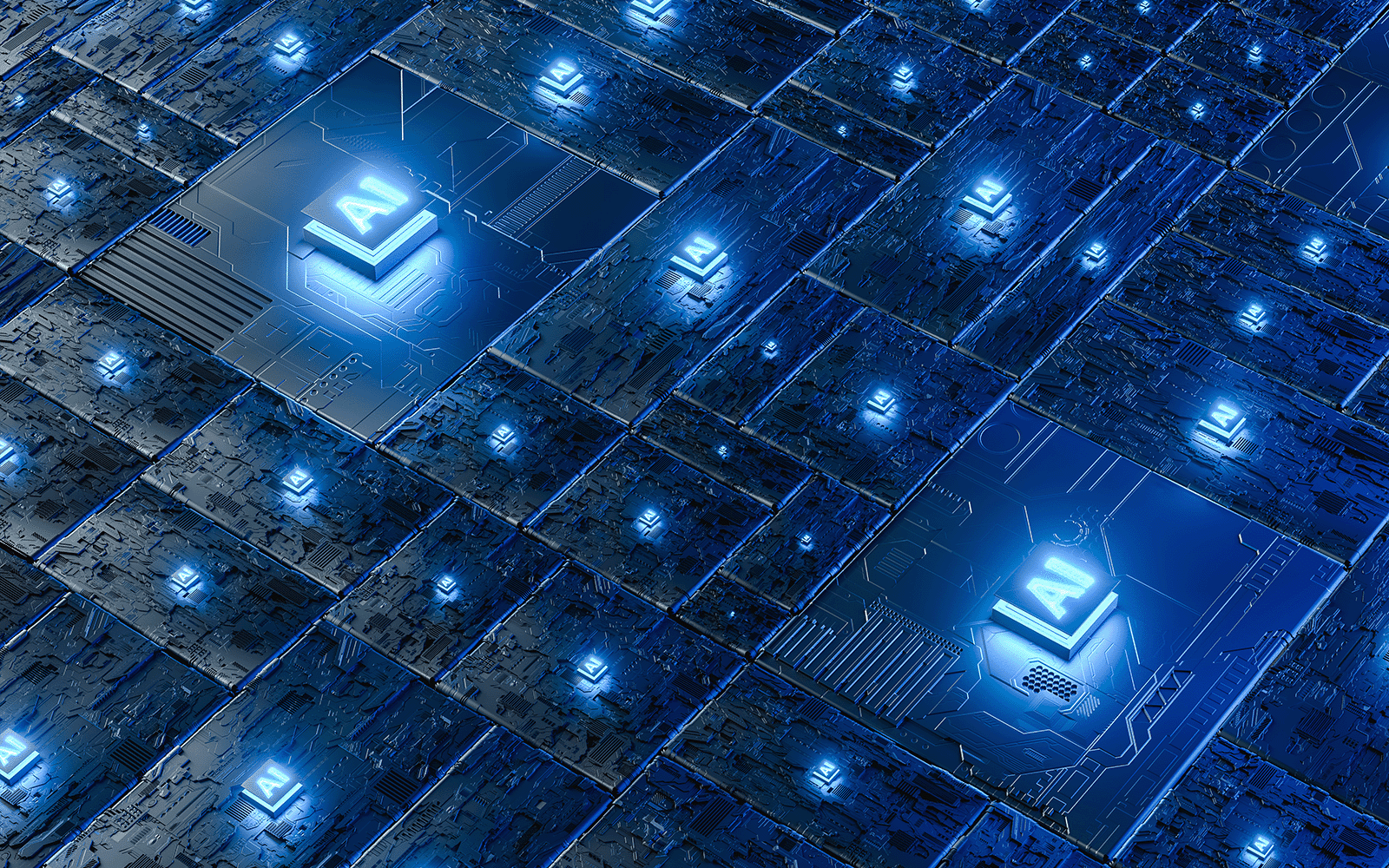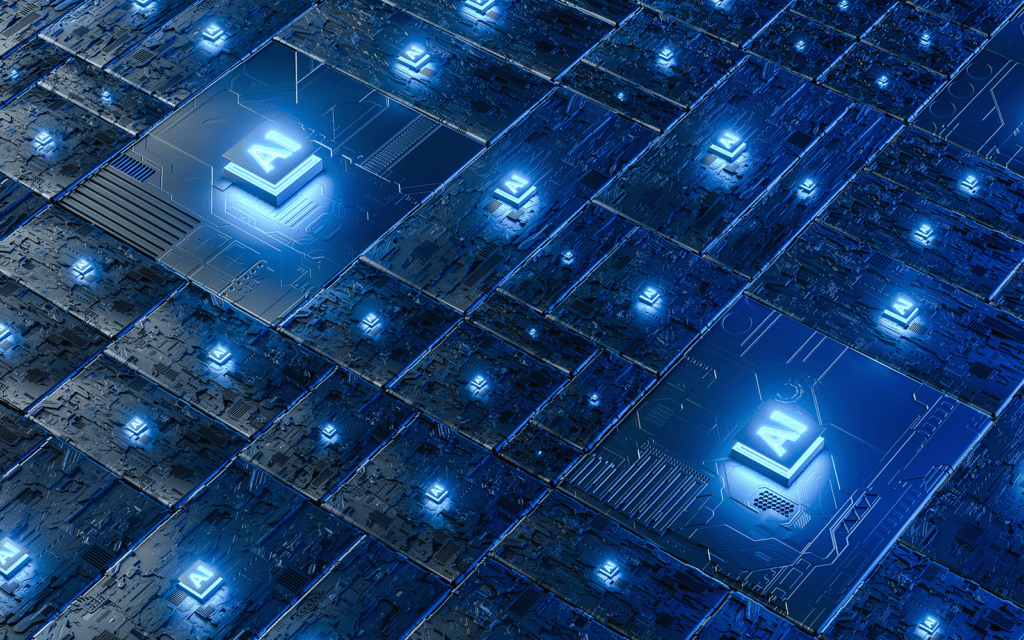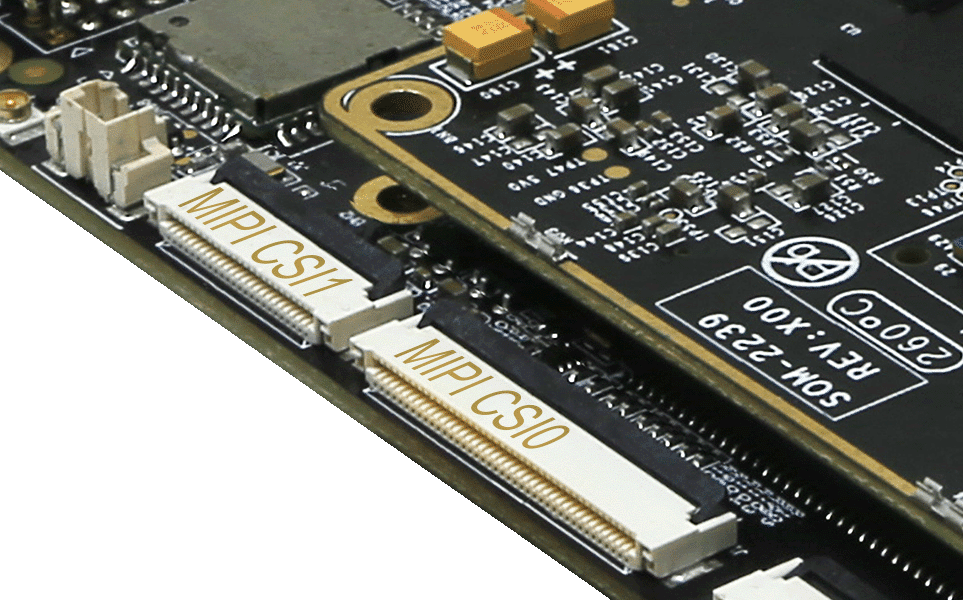 Dual Camera Inputs for Machine Vision Customization
The mainboard of the panel PC supports two MIPI CSI camera inputs with two Image Signal Processor (ISP) channels, providing customization options to combining AI and embedded vision systems together for intelligent vision systems and vision-based machine learning applications.
Built-in Controller Area Network (CAN) Bus
The on-board CAN bus interface of the PPC-4910 panel PC can be used for projects that require reliable and efficient real-time communication. The error-checking mechanisms incorporated with CAN bus also help detect and correct errors during data transmission, which is crucial in applications like medical devices, transportation, industrial HMI, where data integrity is essential and malfunctions can lead to safety hazards or production losses.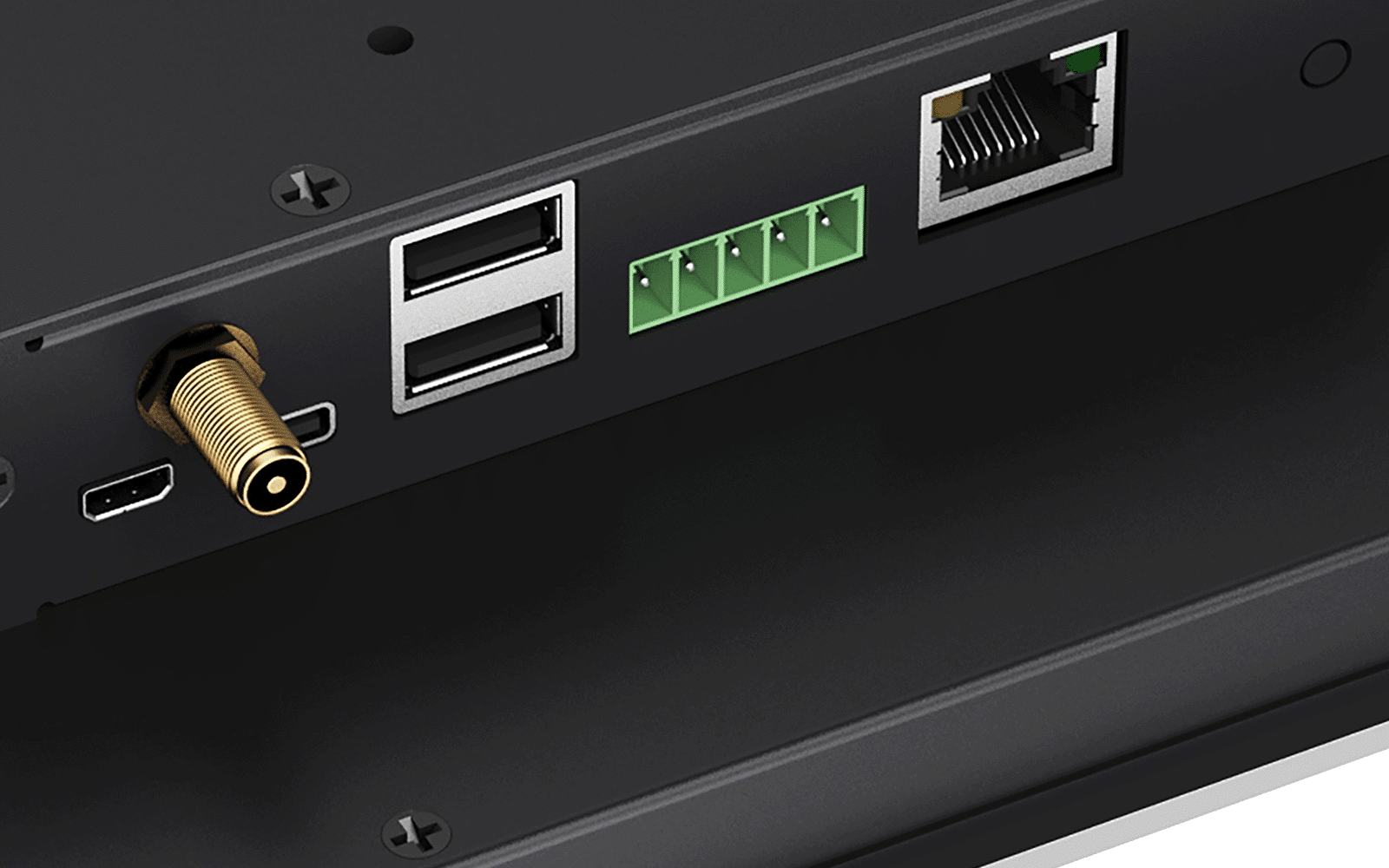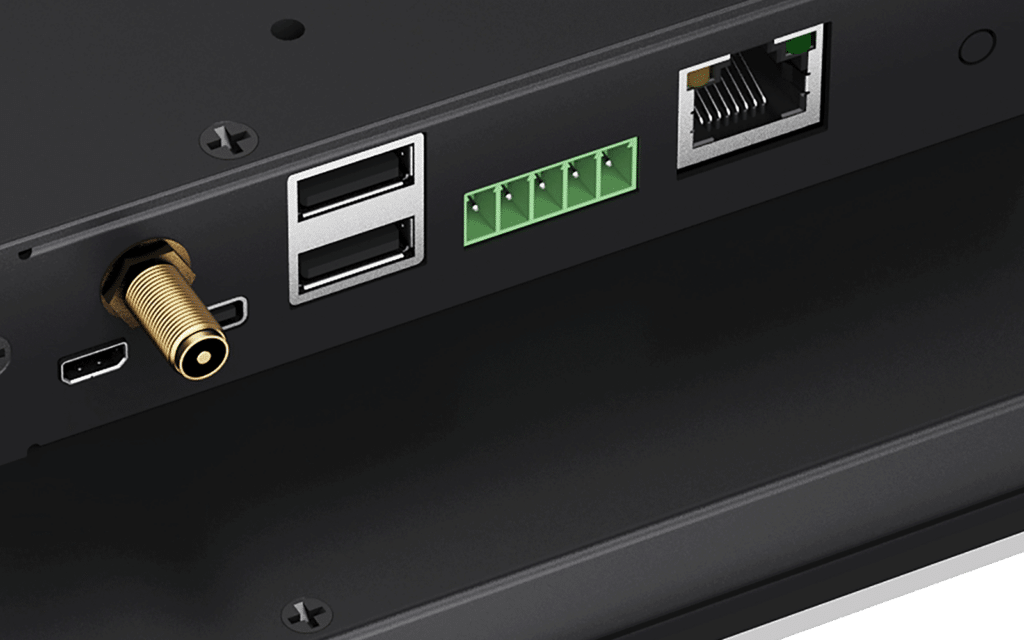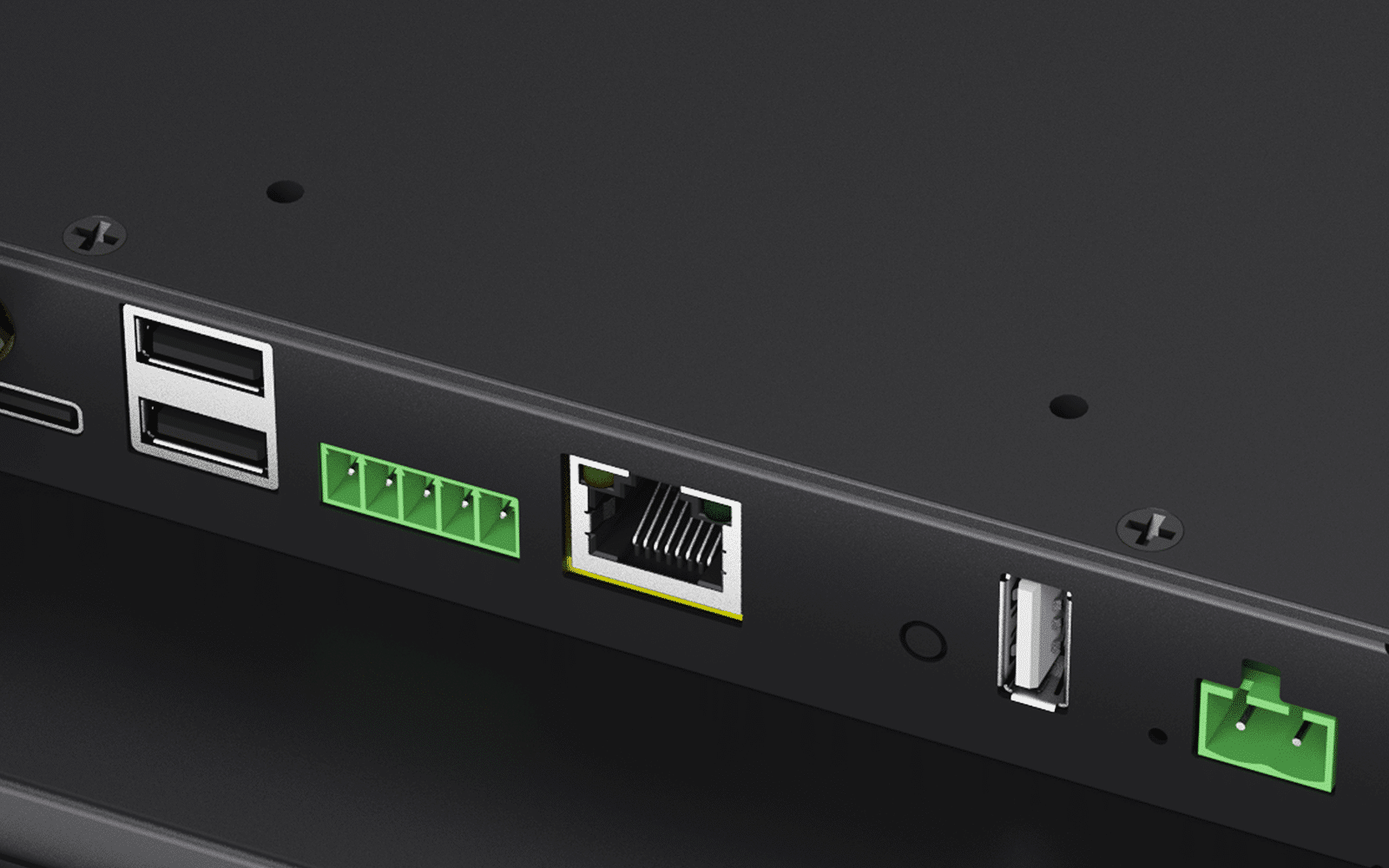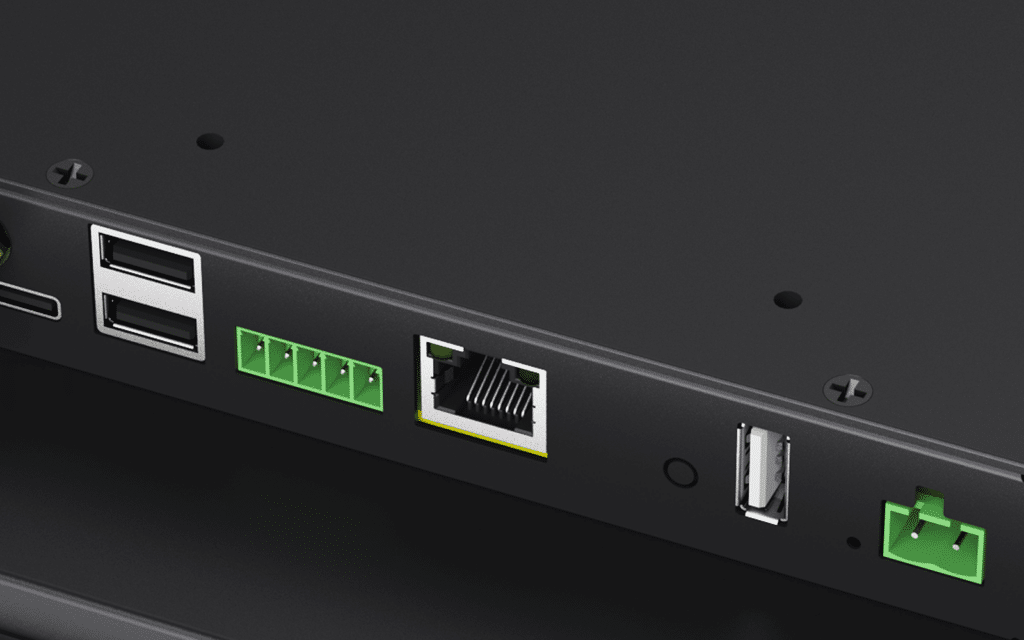 Flexible I/O and Power Input
The power input of the panel PC can be custom configured to support Power over Ethernet (PoE) IEEE 802.3at (POE+), 12V DC, 24V AC and 9-36V DC wide voltage power input. The on-board terminal connector provides interface selections for GPIOs, RS-232, RS-485 or CAN bus serial communication. An additional Ethernet port option is also available for ODM projects.
High Brightness Screen Option
The 10.1″ touch panel PC reference design offers custom options of enhanced brightness levels with LCD panels up to 1000nit, making it suitable for use in various environments where standard displays might struggle to provide clear visibility. Example applications are industrial monitoring and control, transportation systems, marine displays and medical equipment.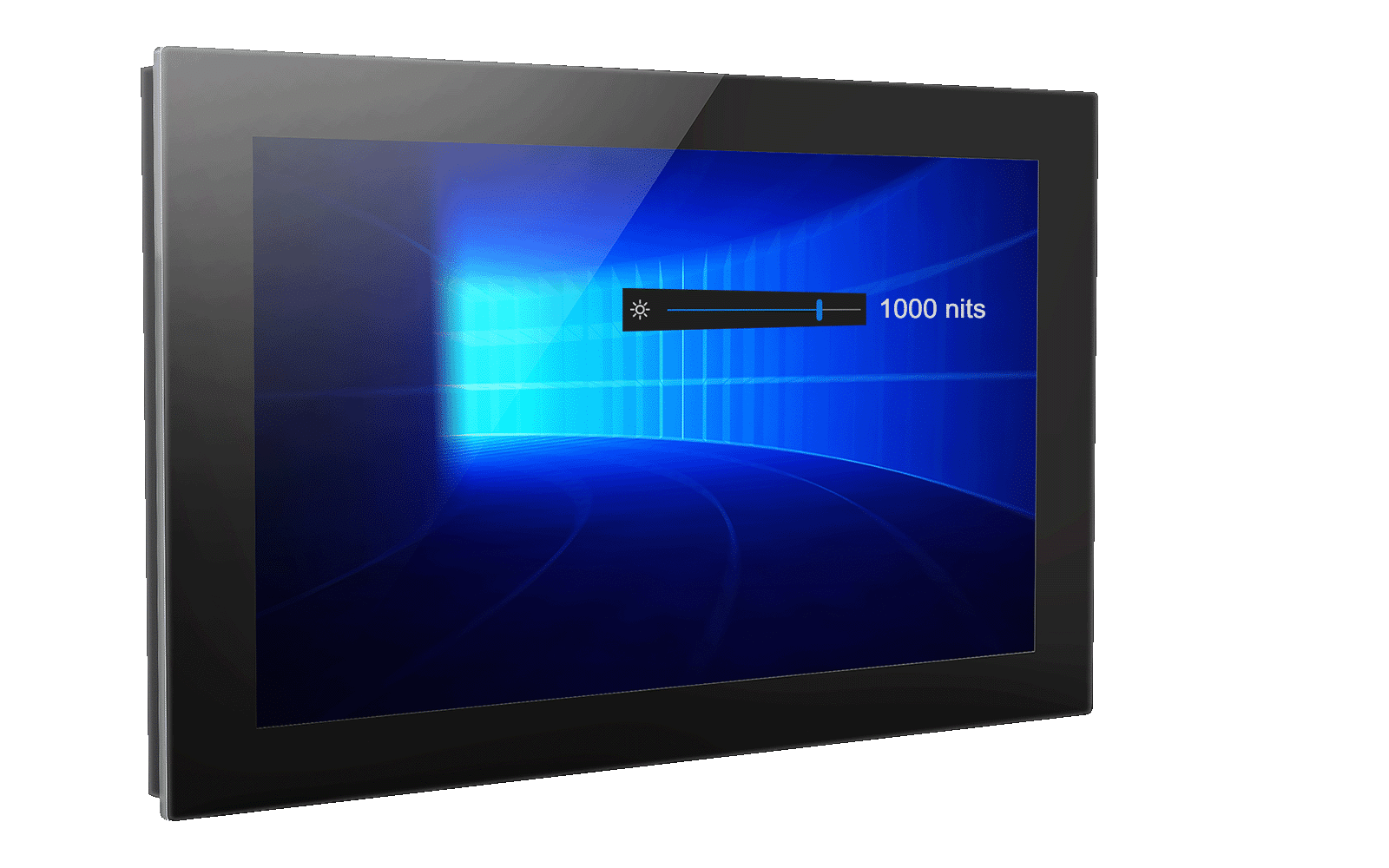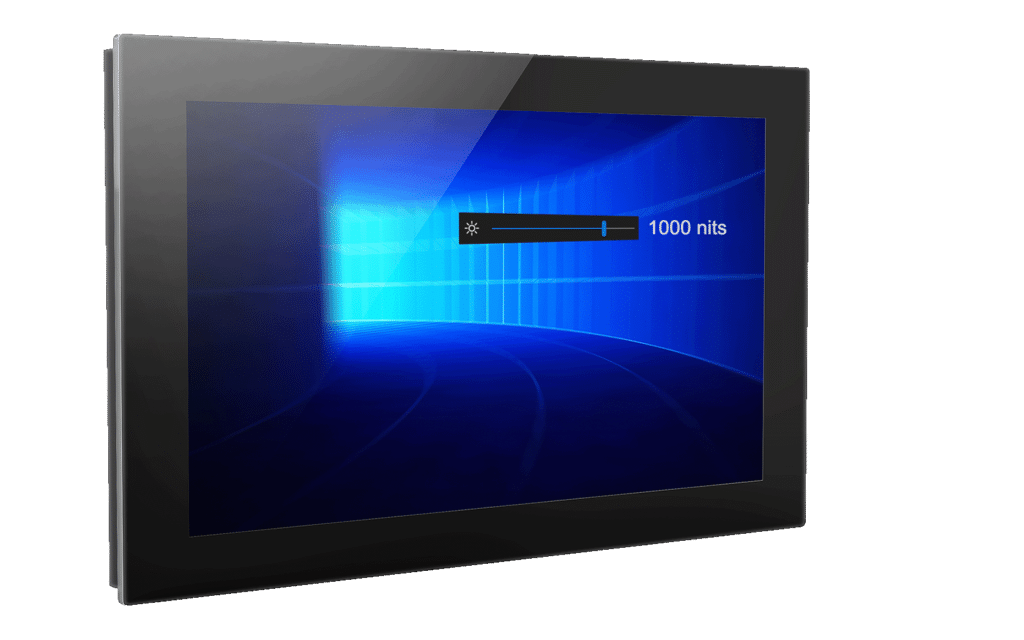 *Specifications are representative. Specific product technology may be different than indicated.
Processor
NXP i.MX 8M Plus, 4x ARM Cortex-A53 @ 1.8GHz, 1x Arm Cortex-M7 @ 800MHz
Platform
ARM Cortex-A53
System Memory
Onboard LPDDR4, up to 4GB
Ethernet
1 x GbE with POE option, second RGMII or PCIe GbE option
Wireless
1x WiFi/Bluetooth (AP6255/56) module, 802.11 b/g/n/ac + BT v5.0
Storage
Onboard iNAND flash (16GB default), 1x micro SD slot, 265K EEPROM with write protect control
Cooling
Fanless
Display Interface
LVDS
I/O Ports
1x RS-232/RS-485/CAN and 2x GPIO via terminal block
2x USB2.0 or 1x USB3.0 Type A
2 x USB 2.0 pin header
1x USB Type C 3.0 OTG
Audio
Optional 1 x mono Class D speaker, up to 2W(4Ω) or stereo line-out
Watchdog timer
Built-in
RTC
Support RTC backup battery
Input Voltage
9V-24VDC, 12V DC or 24VDC/AC, POE option
AI
Neural Processing Unit (NPU) AI accelerator operating at up to 2.3 TOPS
Camera Support
Dual MIPI CSI for customization
Display Type
10.1" TFT active matrix LED backlight
Display Resolution
1280 x 800
Luminance
350 or 1000 cd/m2
Contrast Ratio
800
Viewing Angle
85 (Left), 85 (Right), 85 (Top), 85 (Bottom)
Backlight Lifetime
30,000 Hr (Typical)
Touch Type
Projected capacitive touch screen
Touch Controller
I2C
Enclosure Material
Aluminum + Steel
Enclosure Color
Black or white (special order)
Mounting Option
75 x 75mm VESA mount
Operating Temperature
0 ~ 60°C (32 ~ 140°F)
Storage Temperature
-20 ~ 70° C (-4 ~ 185° F)
Operating Humidity
10 ~ 95% @ 40°C (Non-Condensing)
Protection
Front panel IP65 compliant, 3mm Tempered Glass
Dimensions
256 x 173 x 39.5 mm
OS Support
Android 10, Yocto Embedded Linux 5.10 kernel, Debian Linux