10″ PoE Panel PC | PPC-4310
The PPC-4310 is an all-in-one industrial POE touch panel PC with a WUXGA 1920 x 1200 touch screen. The system equips NXP's i.MX8M Quad Core ARM processor with a guaranteed 10-year lifespan. Edge to edge glass front panel is IP65 rated. The Gigabit Ethernet PoE (Power over Ethernet) option makes the PC perfect for industrial control, building automation, HMI, and interactive kiosk computer applications.
Frameless Touch Panel Design
The PPC-4310 features an IP65 rated front touch panel with 3mm tempered glass. The edge to edge frameless front panel is also a great alternative to traditional open frame PCs for integration into existing industrial machines, control cabinets, kiosks, and cutting-edge full glass touch panel industrial design.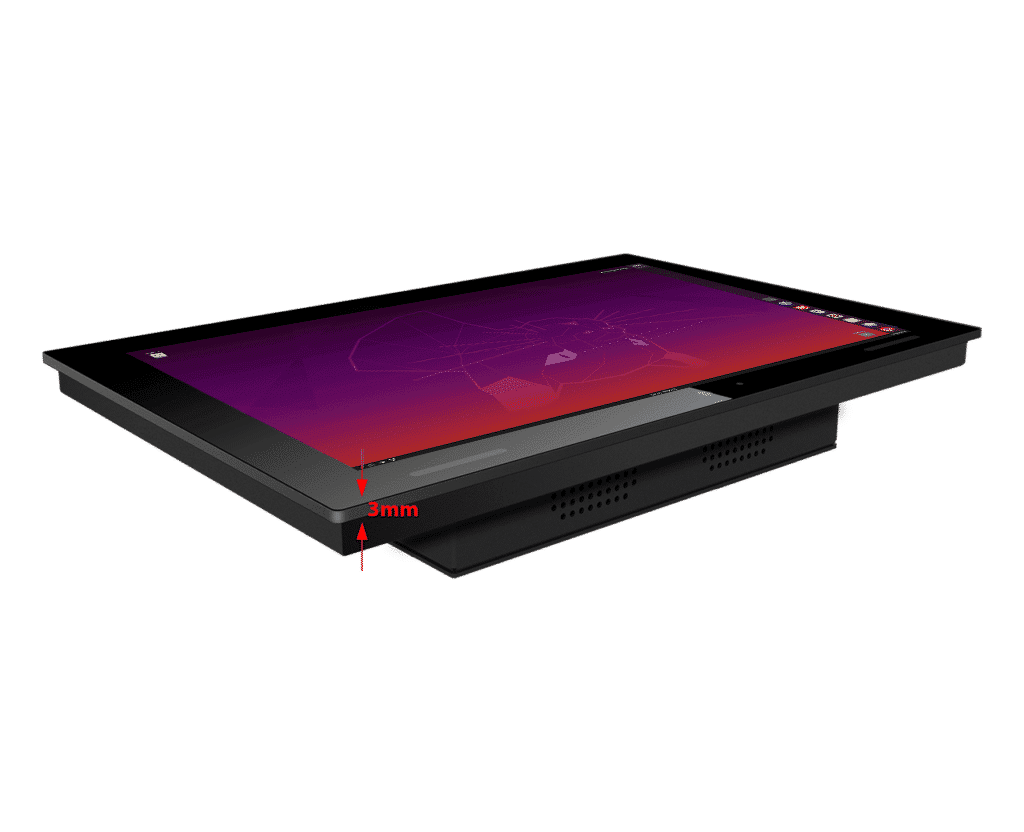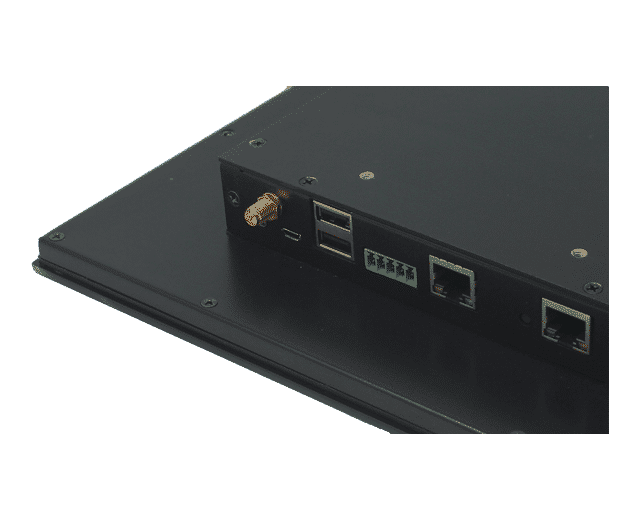 Optimized for Industrial Panel Applications
The embedded touch panel PC is built with NXP's i.MX8M application processors, which have a guaranteed more-than-10-years lifespan. It has interfaces like USB, RS-485, RS-232, dual Ethernet, and more, and is optimized for industrial HMI and control applications.
Gigabit Power over Ethernet
This 10.1" industrial-grade PoE touch panel PC provides Power over Ethernet (PoE) power input over a standard network cable. It enables installation and large roll-out without modification of existing Ethernet cabling infrastructure and does not require a dedicated power source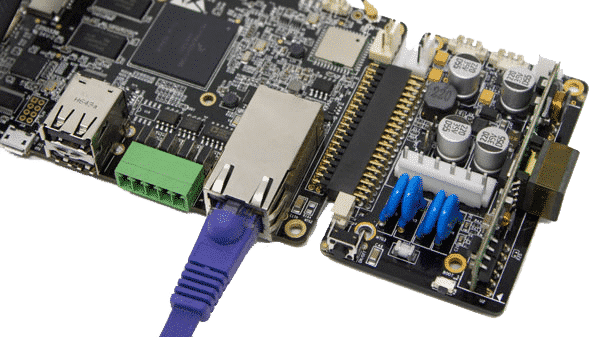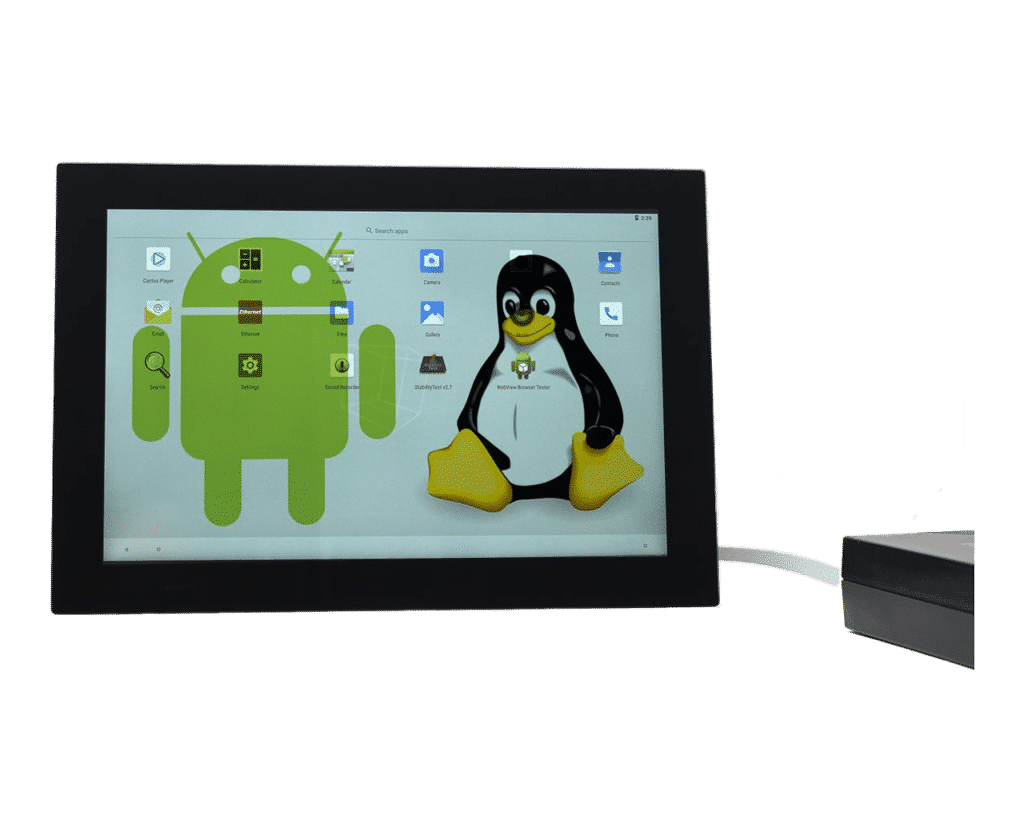 Linux, Android and Qt Software Support
Estone's latest i.MX8M embedded computer platform supports Yocto Embedded Linux with Kernel version 4.9, 4.14, Qt, Wayland, Ubuntu as well as Android 8.1 Oreo and Android 9 Pie. Comprehensive software support guides for building from source are available on our Estone Wiki, which includes the support of Amazon AVS (Alexa Voice Service) Device SDK for voice control applications with this platform.
Designed for ODM and Customization
The heart of this PoE touch panel PC is based on Estone's EMB-2238 Pico-ITX embedded board with modular power and I/O design. It allows a selection of LCD panels with different brightness, resolution, and display interfaces within the same shared platform. The power/IO module can be customized to take different form factors of connectors and power inputs in the same enclosure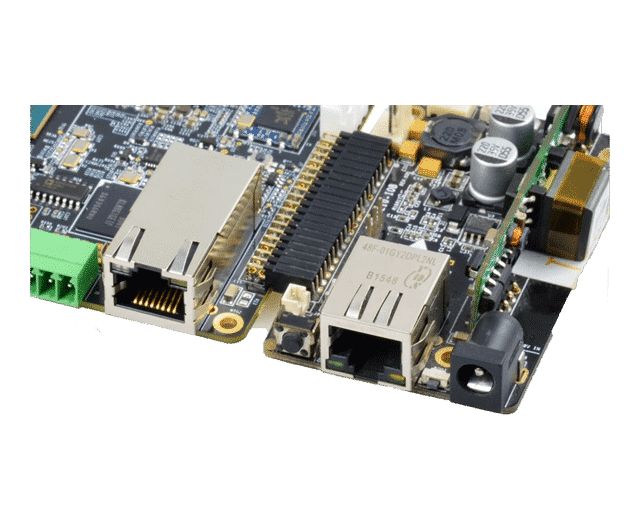 Yocto Embedded Linux Video Demo
The video demo shows a 10.1″ PPC-4310 i.MX8M POE Panel PC running Yocto Linux with Weston Wayland compositor. It includes demos of Qt WebEngine Quick Nano Browser, Qt 3D, OpenGL, and full HD video playback.
*Specifications are representative. Specific product technology may be different than indicated.
| | |
| --- | --- |
| Processor | NXP i.MX 8MQuad, 4x ARM Cortex-A53 @ 1.5GHz |
| Platform | ARM Cortex-A53 |
| System Memory | Onboard LPDDR4, up to 4GB |
| Ethernet | 1 x 10/100/1000 Mbps GbE with POE option, second PCIe GbE (via optional add-on card) |
| Wireless | 1x WiFi/Bluetooth USB module, 802.11 b/g/n + Bluetooth v4.0 |
| Storage | Onboard iNAND flash (8GB default), 1x micro SD slot, 265K EEPROM with write protect control |
| Cooling | Fanless |
| Display Interface | LVDS |
| I/O Ports | 1 x RS-232/RS-485 and 2 x GPIO via terminal block 1 x RS-232, GPIOs,SPI, 8ch DMIC, I2C via internal header 2 x USB 2.0 Type A 2 x USB 2.0 pin header 1x USB Type C 3.0 OTG |
| Speaker | Optional 1 x mono Class D speaker, up to 2W(4Ω) or stereo line-out |
| Watchdog timer | Built-in |
| RTC | Support RTC backup battery |
| Input Voltage | 5V DC or POE, 9V – 36V DC (via an optional module |
| Display Type | 10.1" TFT active matrix LED backlight |
| Display Resolution | 1920 x 1200 |
| Luminance | 400 cd/m2 |
| Contrast Ratio | 1300 |
| Viewing Angle | 85 (Left), 85 (Right), 85 (Top), 85 (Bottom) |
| Backlight Lifetime | 25,000 Hr (Typical) |
| Touch Type | Projected capacitive touch screen |
| Touch Controller | I2C |
| Enclosure Material | Aluminum + Steel |
| Enclosure Color | Black, White front panel option |
| Mounting Option | Panel mount or 75 x 75mm VESA mount |
| Operating Temperature | 0 ~ 60°C (32 ~ 140°F) |
| Storage Temperature | -40 ~ 85° C (-40 ~ 185° F) |
| Operating Humidity | 10 ~ 95% @ 40°C (Non-Condensing) |
| Protection | Front panel IP65 compliant, 3mm Tempered Glass |
| Dimensions | 256 x 173 x 39.5 mm (10.7" x 6.81" x 1.56") |
| OS Support | Android 8.1, 9.0, Yocto Embedded Linux 4.x kernel, Ubuntu |