7″ In-Wall Panel PC | PPC-4607
7" Frameless In-Wall Touch Panel PC / HMI, NXP i.MX8M Mini Processor with 2mm Tempered Glass Touch Screen, PoE, Voice Control and ML Ready
The PPC-4607 is a slim tablet-like all-in-one Panel PC with touch screen. The system equips with NXP's i.MX8M Mini Quad Core ARM processor with a guaranteed 10-year lifespan. In-wall mounting design allows the panel to be mounted on standard 2-gang electrical box. Alexa voice control, Google Edge TPU for ML ready and the gigabit Ethernet PoE (Power over Ethernet) option makes it perfect for home automation, building automation, HMI, control panel and interactive IoT applications.
Seamless In-Wall Mounting
The PPC-4607's innovative in-wall mounting solution provides 12V DC or POE power and easy access to touch panel applications in a permanent location on a wall as well as seamless installation in any standard 2-Gang Electrical Box.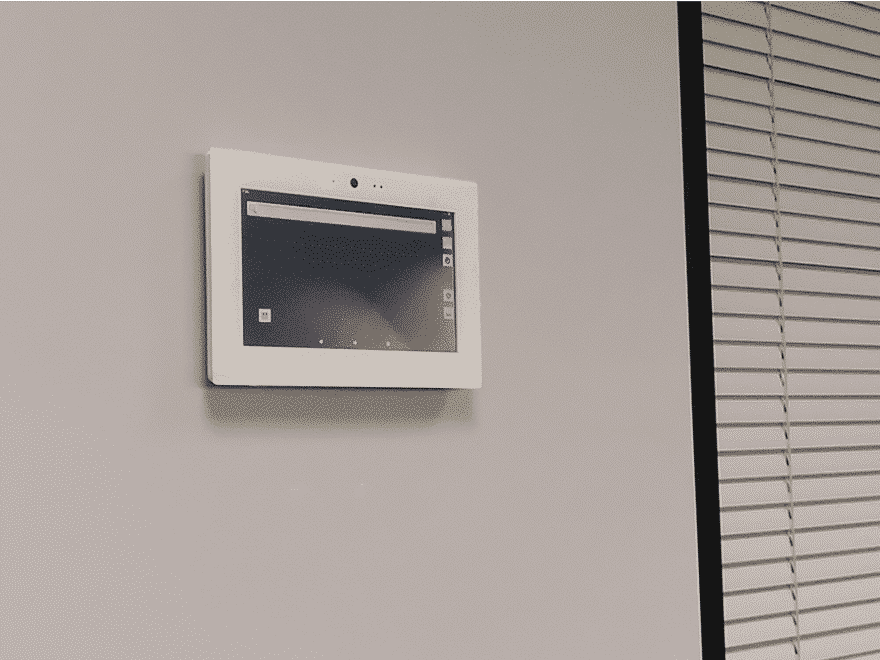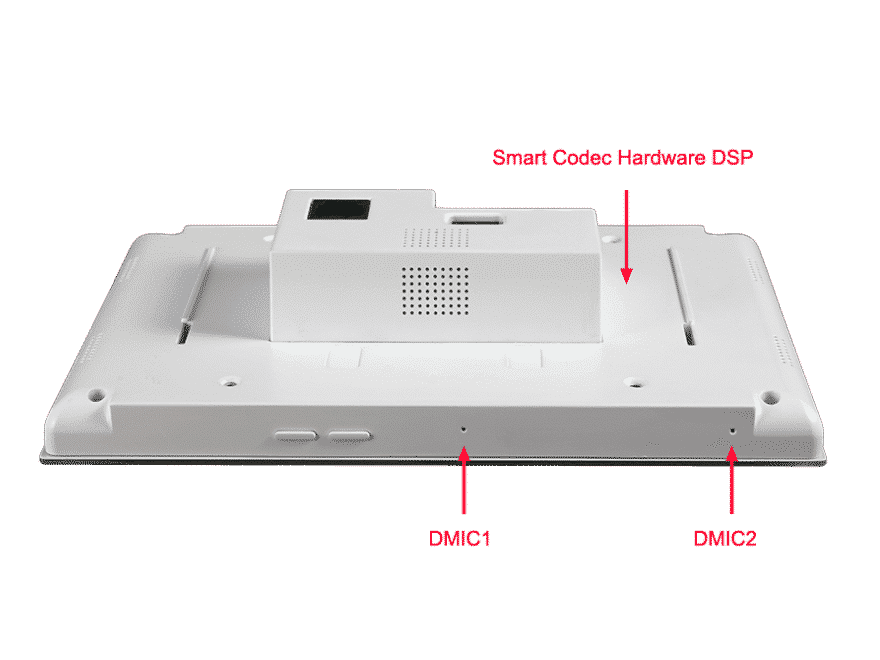 Voice Control Ready
Dual digital microphone array and built-in smart codec with dual-core DSP that runs algorithms for voice control, omni-directional spatial, noise suppression, and acoustic echo cancellation (AEC). Linux supports Amazon AVS (Alexa Voice Service) Device SDK and Sensory TrulyHandsfree Wake Word Engine.
Built for Edge AI Applications
Targeted to satisfy diverse applications demanding a robust and compact computing POE edge AI Panel PC for IoT machine learning, embedded vision and inferencing, the PPC-4607 provides PCIe special design add-on board option with built-in Google Coral Edge TPU for hardware accelerated of deep learning framework like TensorFlow Lite.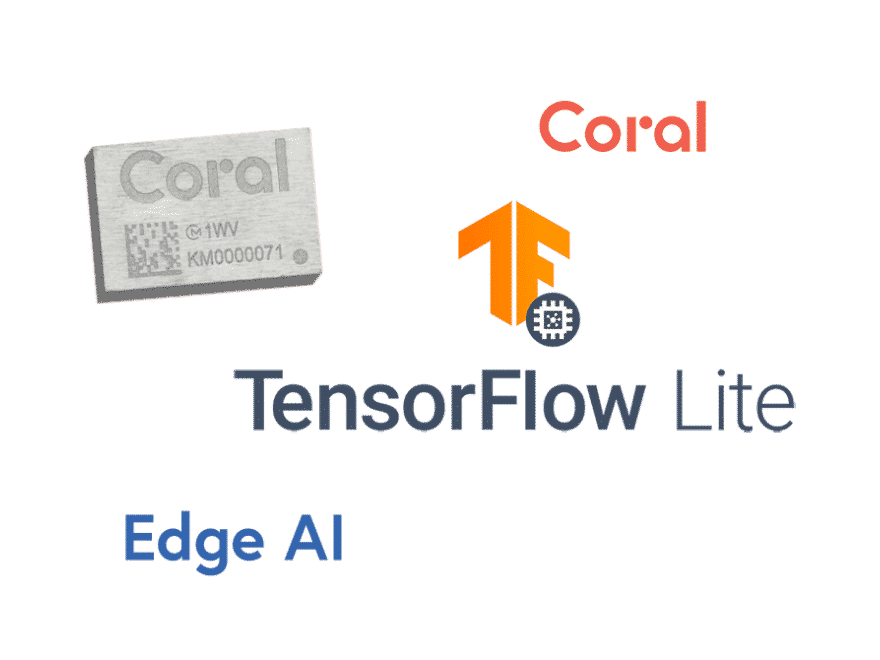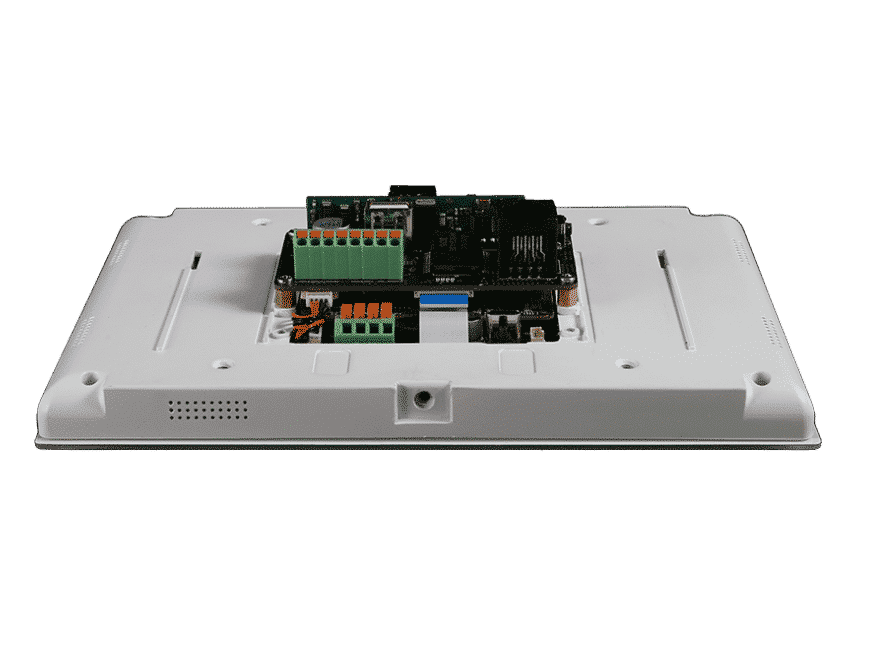 Flexible Power Input
Provides modular gigabit Power over Ethernet (PoE) IEEE 802.3af standards power input via RJ45 Ethernet port and standard network cable. Other modules are also available with 24V AC input from HAVC system or standard 12V DC power input to make installing or large roll-out much simpler and cheaper.
*Specifications are representative. Specific product technology may be different than indicated.
Processor
NXP i.MX 8MQuad, 4x ARM Cortex-A53 @ 1.8GHz
Platform
ARM Cortex-A53
System Memory
2GB Onboard LPDDR4
Ethernet
1 x 10/100/1000 Mbps GbE with POE option (via add-on card)
Wireless
1x WiFi/Bluetooth USB module, 802.11 8021.11ac/a/b/g/n) + Bluetooth v4.2
Storage
Onboard iNAND flash (16GB default), 1x micro SD slot, 265K EEPROM with write protect control
Cooling
Fanless
Display Interface
LVDS
I/O Ports
1 x RS-232/RS-485 via terminal block
4 x optical isolated GPIOs via terminal block
1 x USB 2.0 Type A
1x USB Type C 3.0 OTG/Host
Audio
1 x mono speaker (1.5W), 2 x digital MICs
Camera
5MP, MIPI interface
Voice Control
Dual-core hardware DSP supports omni-directional spatial, noise suppression, and acoustic echo cancellation (AEC), supports Alexa Voice Service and Wake Word Engine
Sensors
Proximity and ambient light sensor
Input Voltage
POE, 12V DC or 24V AC input (via optional IO module)
Display Type
7" TFT active matrix LED backlight
Expansion
4G WLAN, Google TPU, Zigbee option
Display Type
7" TFT active matrix LED backlight
Display Resolution
1024 x 600
Luminance
350 cd/m2
Contrast Ratio
800
Viewing Angle
85 (Left), 85 (Right), 85 (Top), 85 (Bottom)
Backlight Lifetime
30,000 Hr (Typical)
Touch Type
Projected capacitive touch screen
Touch Controller
I2C
Enclosure Material
Plastics and metal
Enclosure Color
Black or White
Mounting Option
100 x 100 mm VESA mount, in-wall mount option for 2-gang box
Operating Temperature
0 ~ 50°C (32 ~ 122°F)
Storage Temperature
-20 ~ 70° C (-4 ~ 158° F)
Operating Humidity
10 ~ 95% @ 40°C (Non-Condensing)
Protection
Front panel IP65 compliant, 2mm Tempered Glass
Dimensions
219 x 153 x 38 mm
OS Support
Android 9, 10, Yocto Embedded Linux, Debian Linux
Security
Supports NXP High Assurance Boot (HAB) secure boot, TEE, Trusty OS and Android Verified Boot (AVB) on Android 10, write protect on-board EEPROM