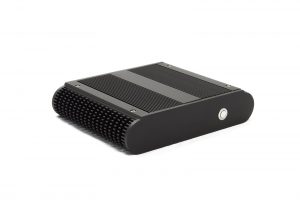 HABEY announced its latest high performance full HD 1080p blu-ray capable Intel N270 Atom processor based platform, Model BIS-6540HD. It has a built-in ultra low power HD AVC/VC-1/MPEG-2 hardware decoder, capable of full HD real-time decoding of H.264, VC-1 media contents at up to 40Mbps, MPEG-2 at up to 125Mbps. The BIS-6540HD is capable to playback full HD 1080p blu-ray content and uses less than 50% of the 2.5W Atom N270 CPU. That is over eight times more efficient in term of CPU usage when playing back the same contents of using an Intel T7300 Core 2 Duo processor. The power consumption of the complete loaded system when playing blu-ray less than 20W, a fraction of a conventional Core 2 Duo system with GPU and HD capability.
Click here to see Video Demo
Click here to the product page for more details.