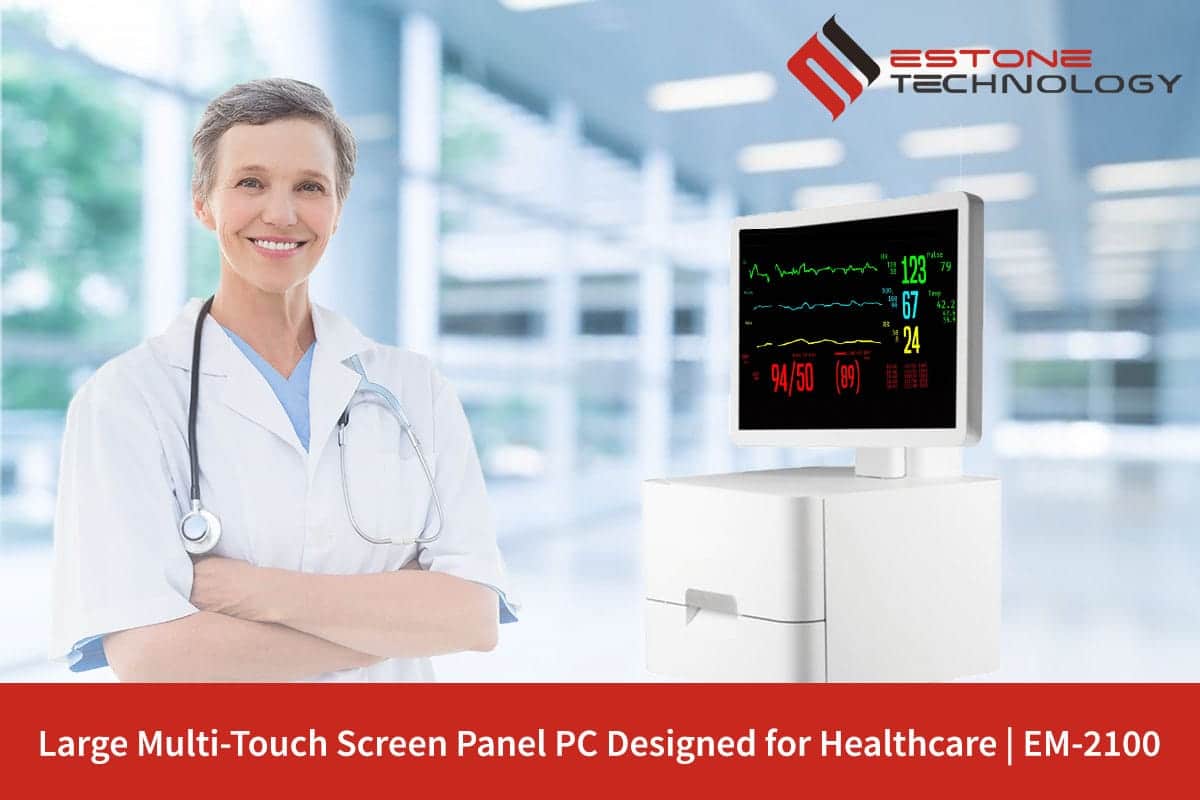 With the world rapidly changing because of COVID-19, healthcare providers need to be able to rely on companies to ensure their products maintain safe guidelines and increase efficiency. As an ISO 13485 certified company, Estone's products exceed industry standards and solve healthcare needs. Our newest touch panel PC is no exception. The EM-2100 is IEC 60601-1 Medically Certified and features a variety of tools and connections to keep up with fast-paced medical environments.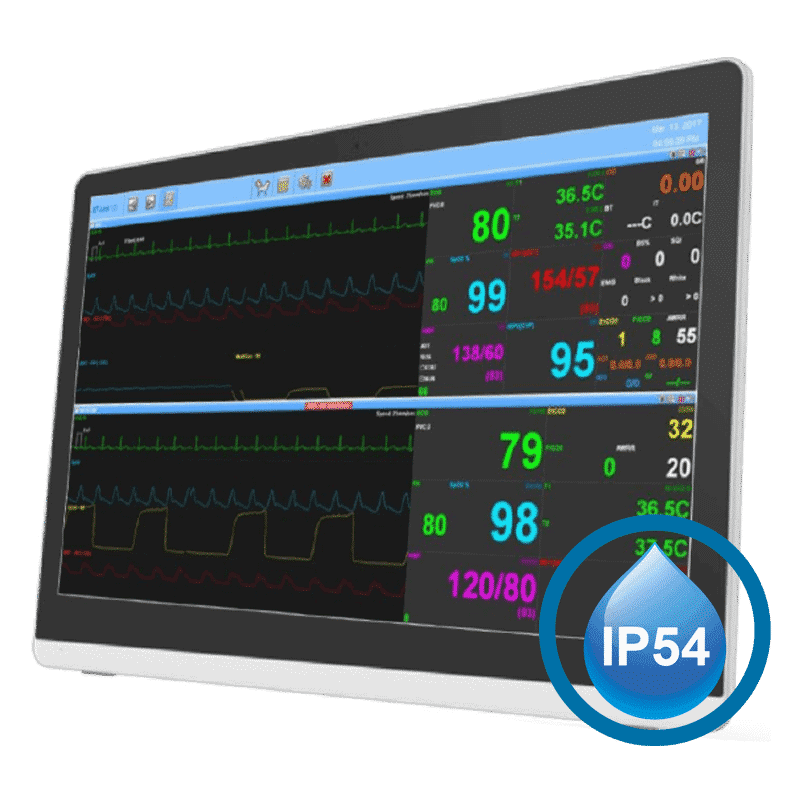 Rubber-Sealed Ports for Cleaning and Disinfection Operation
The EM-2100 is designed to go everywhere in healthcare. Rubber sealed ports allow for proper cleaning and disinfection operation without any component damages, increasing the panel's lifetime.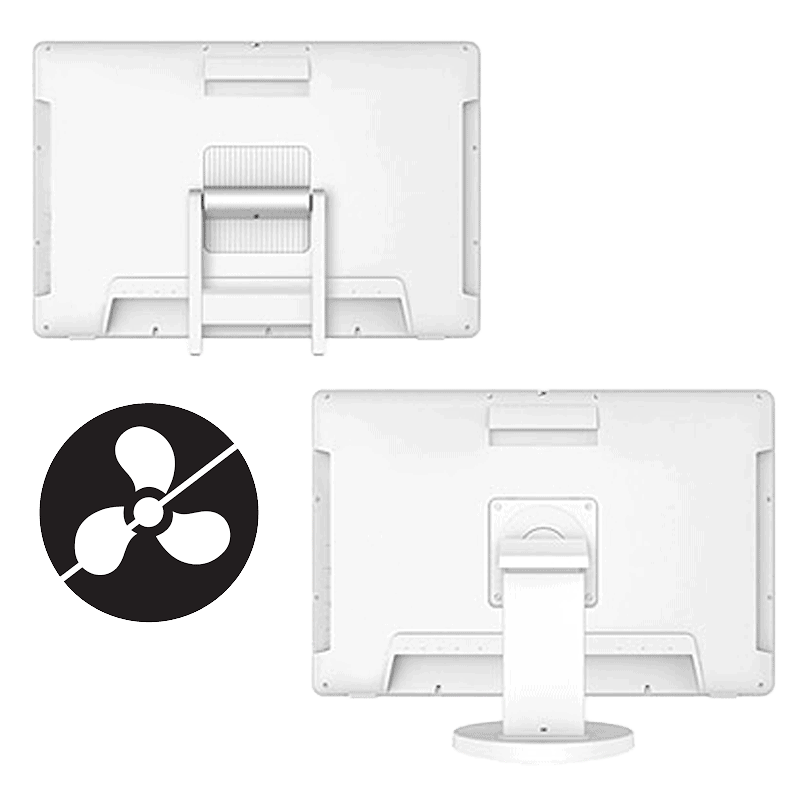 Fanless Design and Multi-Mounting Options
We've designed this panel to be completely flexible in the way it is used. It can be easily mounted on a medical computer cart, and also can be used with desktop and wall mounts, and an articulated arm via the integrated VESA mounting fixtures. A fanless design helps to prevent the spreading of diseases and other illnesses and ensures that the panel PC stays at optimal performance.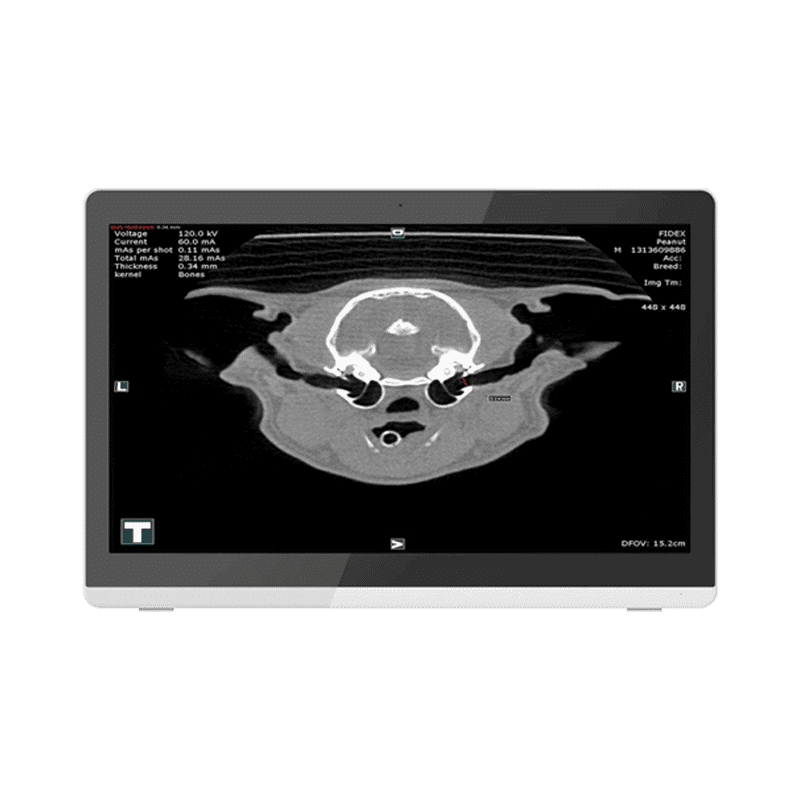 Extremely Bright, Clear LCD with High Resolution
Different functions require different levels of visibility. Patients can enjoy television and entertainment options using the panel's bright, clear high definition and practitioners can view information on a crisp display with up to 500 NIT brightness. The panel also features anti-glare LCD, to allow for easier visibility in any environment.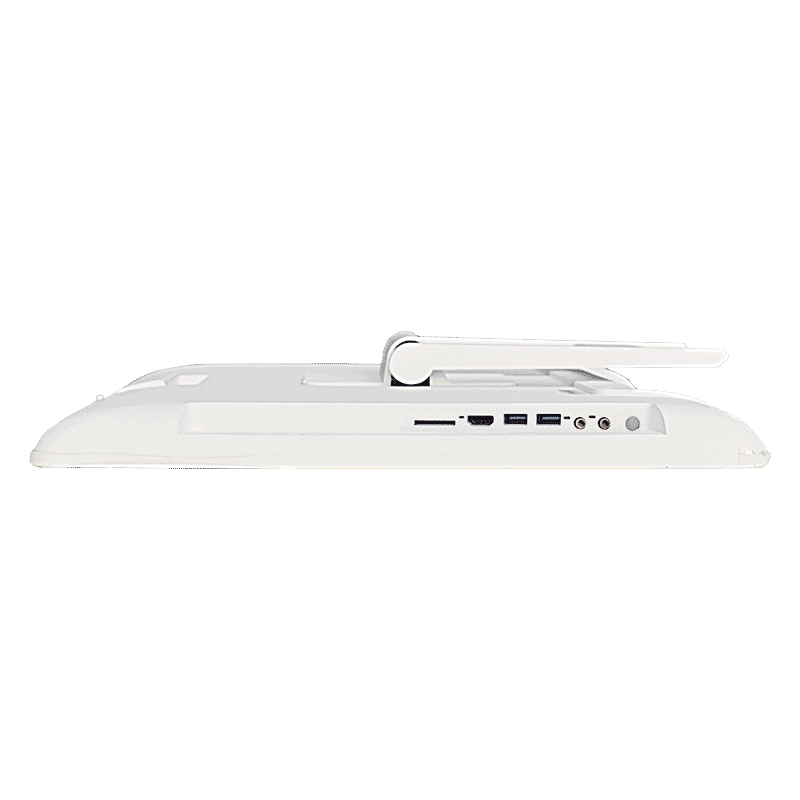 Expansive I/O Options
The EM-2100 is designed to work with a wide variety of medical equipment and tools. It comes standard with an array of inputs, like USB and RJ-45 Ethernet ports. For sensitive medical equipment and scanning devices, medically isolated ports in USB, RJ-45, RS-232, and DC Outs are available.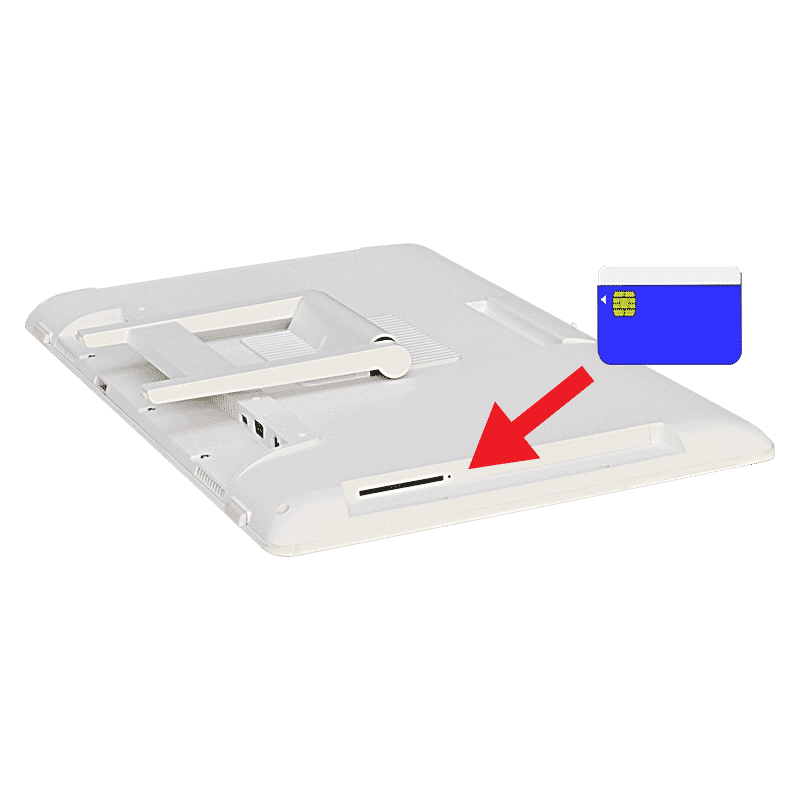 Extreme Panel PC Security
Because hospital computer systems are used by many people, they have to remain extremely secure. The EM-2100 supports both RFID and CAC Card reader options for easy and secure personnel logins, preventing passwords from being lost or stolen and enabling information to remain secure.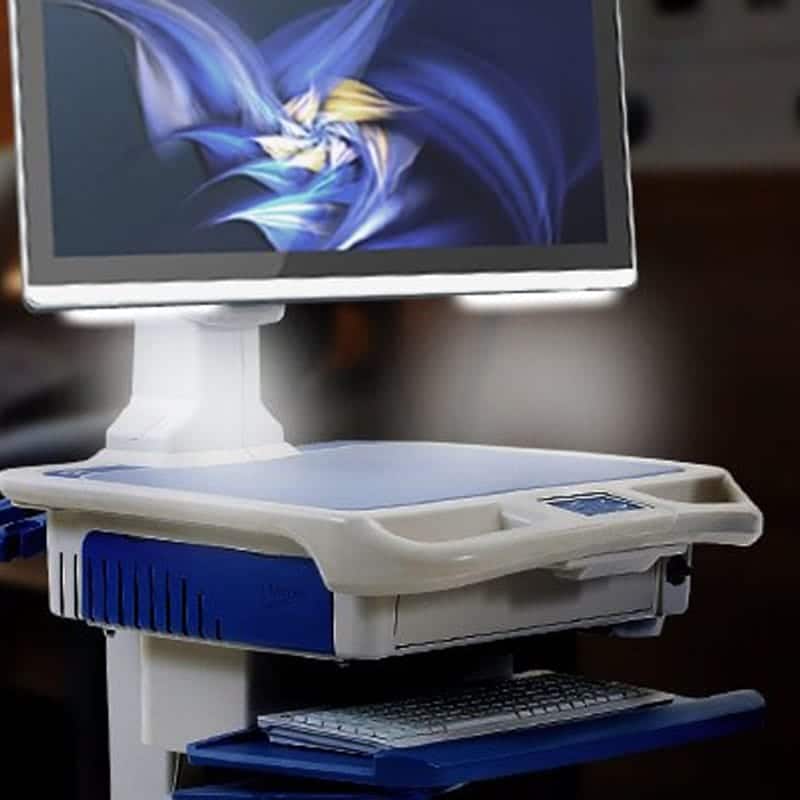 Integrated Reading Light
The panel features twin bright, built-in reading lights to illuminate tools and charts on various surfaces, like a medical cart or patient bed. With an available medically isolated DC out, the EM-2100 can go anywhere and support any need.
Related Products
About Estone Technology
Estone Technology is an industry leader in Design & Manufacturing Services for medical and other ruggedize computing embedded applications. We build Intelligent products with a wide range of versatility, including Rugged Tablets, Smart Panel PCs, Enabling Software, and AI modules.
We offer a full suite of services from design, engineering, manufacturing, software, App, to AI integration, enabling you to deliver the latest technologies to the market quickly and efficiently.
Headquartered in the US, with the sales office in Europe and manufacturing facilities in China, Estone brings technology solutions to a breadth of industries, including medical, IT, field services, public safety, and home automation.