We are excited to showcasing our newest developed products in the coming ICE London 2020, you are welcome to join us in the World's Gaming Innovation Showcase! The annual event is the premier showcase for all types of sports betting, iGaming, and cybersecurity, with new solutions premiered by hundreds of leading companies worldwide.  The annual showcase will take place this year from February 4-6, with exhibition space for hundreds of organizations, plus various great newest innovation products and learning opportunities.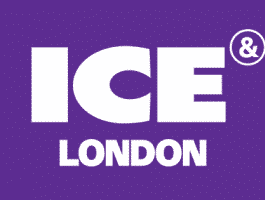 This year, you can find us in Stand S9-340. Estone Technology will have plenty of devices for attendees to explore, including:
Our newest products:
EMB-2237-AI i.MX8M Mini POE board
MR-125 12.5″, Extremely Rugged Industrial Tablet PC
And our highly recommended products:
MD-100 10″Intel-Powered rugged tablet, designed for hospital and industrial operations
EM-2100 21″ Intel-Powered Panel PC, design for medical environment
PPC-4107 7″ POE panel PC, with newer i.MX8M Mini board
PPC-4610 10″ In-Wall POE Touch Panel PC, with NXP i.MX8M board and Voice Control Ready
If you'll attend the show, please use the following link to see more information about our products and our company:
Estone Technology at ICE London
Those attending the event who wish to meet with an Estone Tech representative can reach out to us at sales@estonetech.com, or just stop by our booth. We will be happy to arrange a special time to meet and discuss what Estone Tech can do for your organization.