You know Estone Technology as a provider of the best in rugged tablets, rugged panel PCs, embedded boards, and industrial computers. But some applications benefit from a tablet designed not just for mobility, but to do more. For applications that require more computer real estate, Estone Technology's new MT tablet line has just the right technology. The new, 14" MT-140 is the first in this line of specially adapted tablets. It features all of the Estone Technology ruggedness you know, like a 4' drop rating and a metal chassis, but has been carefully geared towards medical and commercial markets.
The first thing users of the MT-140 may note is that it is substantially larger than our other tablet offerings, with 14" of screen space. As a tablet, it is fully functional and can be hand carried for use anywhere – but it excels when mounted to a cart or armature via the rear VESA mounting screws. With dual, long-life 10,000 mAh batteries providing more than 20 hours of runtime, the MT-140 is the perfect solution for medical carts, wheelchairs, mobile ordering, kiosks, and much more.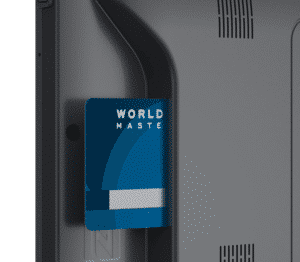 Beyond the large screen size and long battery life, users will enjoy a variety of specialized features. MT model tablets like the MT-140 come standard with Intel Dual Band AC WiFi, Bluetooth, and available NFC connectivity for use with a wide variety of peripherals. Included high-quality front and rear cameras, dual microphones, and powerful stereo speakers make it a great choice for infotainment, video conferencing, and augmentative communications function. Optional TPM 2.0 security with an integrated smartcard reader, and an available 1D or 2D barcode scanner also support secure computing functions and inventory control, like working in hospital and patient treatment rooms, retail establishments, and more.
The MT-140 tablet is highly adaptable, but was specially designed with the following applications in mind:
Medical Cart Computers and Patient Treatment Room Computers
Augmentative Communications and Wheelchair Computers
Mobile Retail Kiosk and Mobile Food Service Computers
Any Implementation Requiring Security Card or Scan-Badge Access
Learn more about the MT-140 on our product page: MT-140
Keep on the lookout for more MT line tablets from Estone Technology in the coming months as we adapt this technology to the needs of our customers.